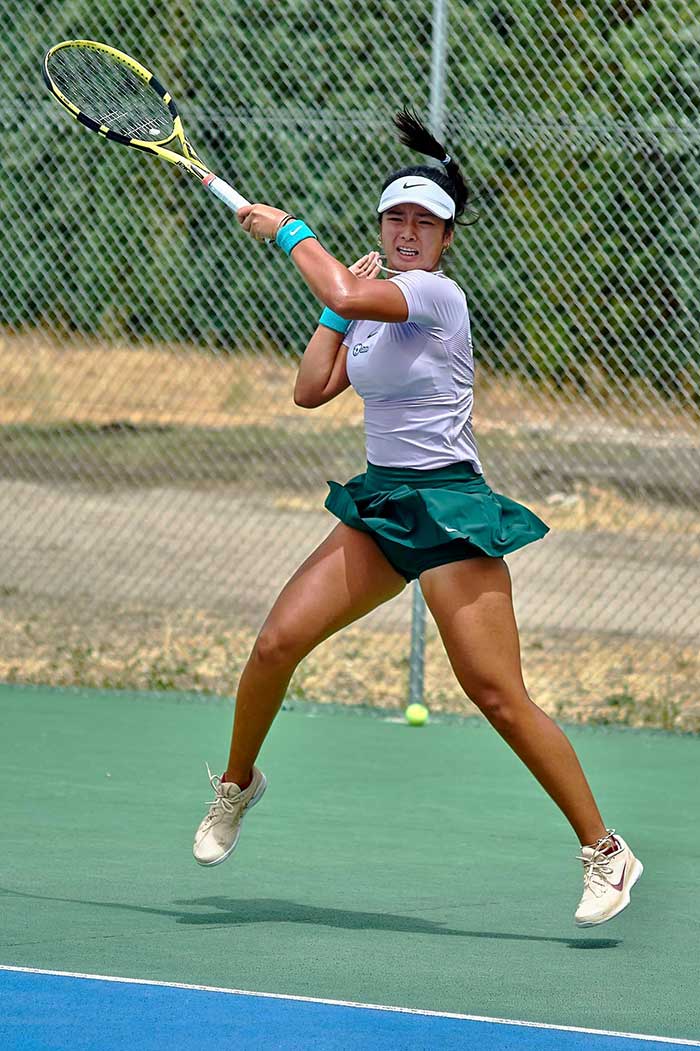 By Leobert Julian A. de la Peña
Filipina tennis sensation Alex Eala isn't done impressing on the international stage after reaching the quarterfinal stage of the women's doubles in the W60 Madrid International Tennis Federation (ITF) tournament held in Spain.
Fresh off two quarterfinal appearances both in the singles and doubles during the W25 ITF Madrid tournament several days ago, Eala showed no signs of rust but fell short of a semifinals berth in the doubles category.
Eala and her partner Liang En-shuo lost at the hands of Timea Babos from Hungary and Russia's Valeria Savinykh in two straight sets, 6-2, 6-4.
Despite their 72% first service, Eala and En-shuo got outdueled in the net area as Babos and Savinykh relied on their strong volley game where they got the most of their points.
Eala and her partner looked to bounce back in the second set and force a deciding tiebreak but Babos and Savinykh retaliated and pressured hard again in the net.
It wasn't an easy road going to the quarterfinals as Eala and En-shuo had to go through the tough pairing of Marta Huqi Gonzales Encinas and Vasanti Shinde during the Round of 16.
However, the Philippine X Taiwanese connection went firing on all cylinders and took down Encinas and Shinde in just two sets, 6-2, 6-1, and proved to be contenders heading into the next round of the tournament.
This is one of the best starts for Eala after deciding to switch from the girls' category to the Women's Tennis Association (WTA) and has been a consistent playoff qualifier in all her tournament stints.
Eala recently barged into the WTA top 400 female tennis players and improved to world no. 394 several weeks ago and still has a huge chance to jump to a higher ranking with her present points garnered from all the ITF circuits.