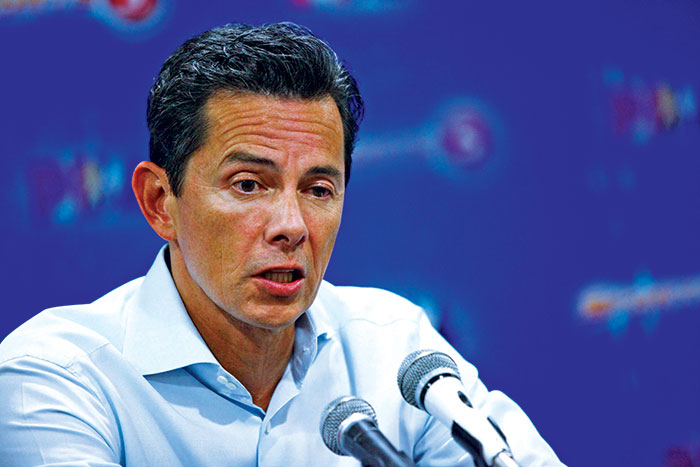 By Leobert Julian A. de la Peña
Alaska Aces owner Fred Uytengsu confirmed that they are planning to sell the franchise and put the team for sale after announcing its retirement from the PBA.
In a shocking league exit after 35 illustrious seasons, the Aces will be formally bidding goodbye to the PBA and will no longer join the next conference after the ongoing Governor's Cup.
Uytengsu shared in a press conference that they are willing to sell the team if an immediate company expressed their desire to buy it.
"First of all, there are no immediate buyers but it remains a possibility that we can sell our franchise to another company if they want to come in at the end of the season," said Uytengsu.
Up to this date, there are still no specific companies that expressed interest in taking over the operations of the Alaska Aces.
Even the PBA headed by commissioner Willie Marcial and the rest of the board had to call for an emergency meeting right after Alaska decided to pull out of the next conference.
"I appreciated my partnership with the PBA and having served the PBA to help make it a better organization. As I say, all good things come to an end and at the end of the season, it will be our 35th and final season in the PBA," added Uytengsu.
Since joining the league way back in 1986, the Aces immediately made an impact and were one of the most consistent teams in every conference.
After 35 seasons, the Aces clinched 14 PBA championships including a lone grand slam achievement, making them the second-winningest basketball franchise tied with Magnolia.