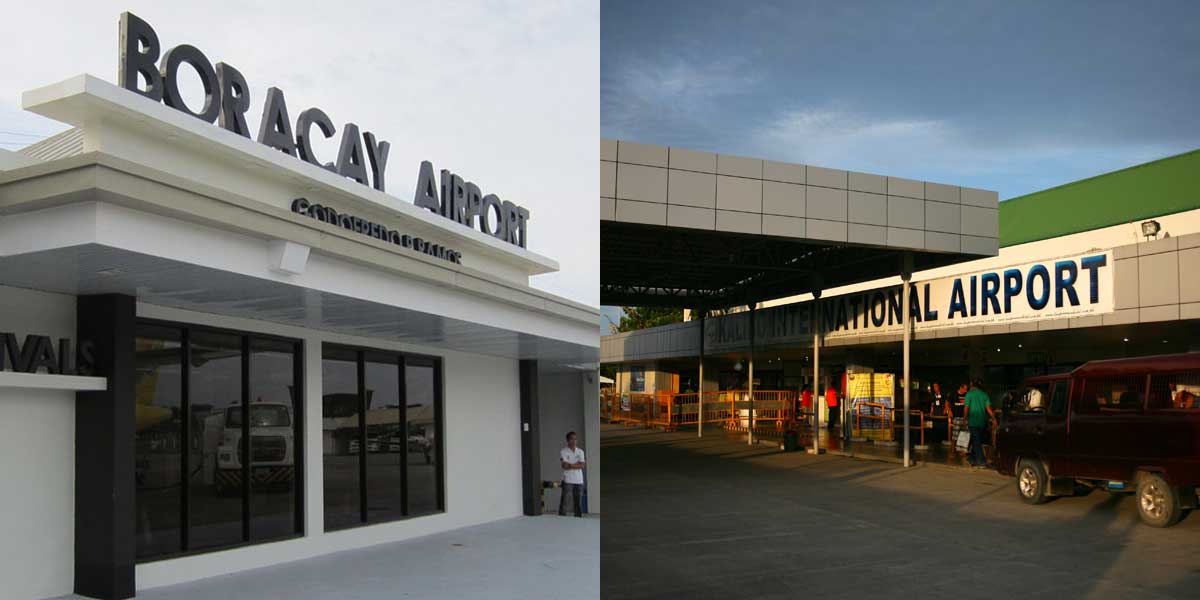 By Joseph B.A. Marzan
A new government-owned and controlled corporation (GOCC) is being proposed to oversee the operations of two major airports in Aklan province to improve services and facilities for tourists and other visitors.
Representative Teodorico Haresco Jr. (Aklan-2nd) filed House Bill No. 1522 (Charter of the Aklan Airport Authority) on July 7.
The bill aims to establish the Aklan Airport Authority (AAA) which would oversee the operations of the Kalibo International Airport in the capital town of Kalibo and the Godofredo P. Ramos Airport in Malay town, which caters mainly to tourists bound for Boracay Island.
It will "principally undertake the effective, efficient and economical control, management and supervision" of the two airports.
The AAA will also try to entice more international air travel in Western Visayas, and upgrade the services and facilities of the airports to match international standards.
As a GOCC, it will be an attached agency of the Department of Transportation (DOTr), and like other standalone airport authorities such as the Manila International Airports Authority, the Mactan Cebu International Airport Authority, and the Clark International Airport Corporation, the AAA will have corporate powers.
It will also have access to its own police authority which will enforce security laws and the airports' own rules and regulations on their premises.
The AAA board, which will exercise its corporate powers, will be composed of 9 members, headed by the DOTr Secretary and the authority's General Manager as ex-officio Chairperson and Vice Chairperson, respectively.
Other members of the board include the Secretaries of the Departments of Finance, Tourism, and Justice, the Bureau of Immigration commissioner, the Aklan governor, or their duly authorized representatives, and 4 representatives from the private sector.
In his exploratory note, Haresco said that the Aklan airports must be improved to likewise enhance the services offered to Boracay tourists.
He cited the 267,278 tourists that went to the island from January to March 2022.
"The facilities of the Caticlan and Kalibo airports must then be improved to allow for better services offered to tourists visiting Boracay. In the same manner, the influx of visitors to the Island is tantamount to greater investments generating jobs and giving wider economic opportunities for the people of Aklan," read the bill's preface.
The bill has been pending in the Committee on Government Enterprises and Privatization since August 1.
The Kalibo International Airport services flights to Manila and Seoul, Korea, while the Godofredo P. Ramos Airport serves flights to Manila, Cebu, and Clark.
Currently, both airports are owned by the government under the Civil Aviation Authority of the Philippines, with the Ramos Airport in Caticlan operated by Trans Aire Development Holdings Corporation.