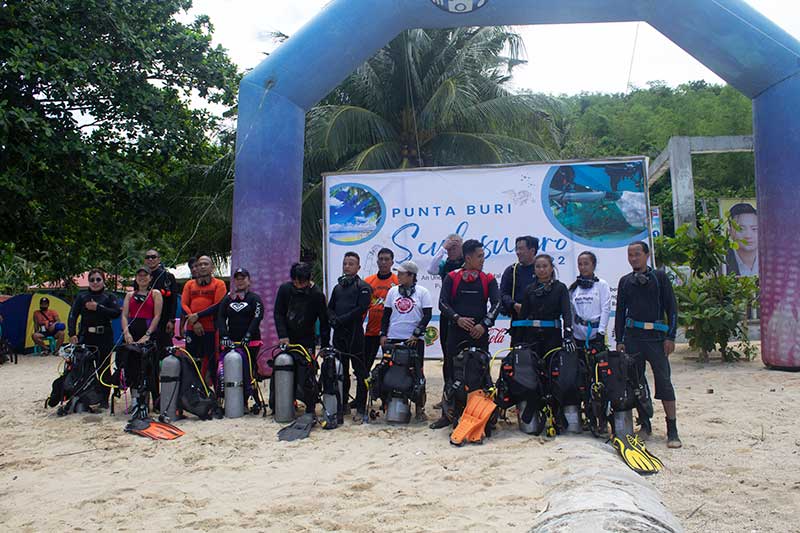 By Leobert Julian A. de la Peña
The Local Government Unit (LGU) of Ajuy in partnership with the Iloilo provincial government successfully organized the Punta Buri "Scubasurero" 2022 in the municipality of Ajuy, Iloilo.
A total of 35 divers from all over Western Visayas from the Reef Wanderers, Capiz environment and natural resources office, the Philippine Coast Guard, Estancia LGU, Carles LGU worked hand-in-hand to promote the prestigious event.
Aside from the said organizations, reinforcements from the provincial agriculture office (fisheries division) and the Anilao LGU also helped in the cleanup.
It took almost two hours for the 35 divers to conduct the underwater cleanup while the Philippine Coast Guard was doing simultaneous coastal cleanup.
With the slogan "Together we can face challenges as deep as the ocean and as high as the sky," the Ajuy LGU and the partnering agencies made sure that this cleanup drive will be continued to help restore the shores of Punta Buri.
The event was conceptualized by the Iloilo provincial government's fisheries division in partnership with Brgy. Punta Buri officials.
One of the main purposes of the coastal cleanup drive is to maintain and protect the marine sanctuary where a set of artificial reefs were deployed six years ago.
Now, those reefs are the spawning grounds of different high value marine underwater species and are slowly filling the seas of the Western Visayas.