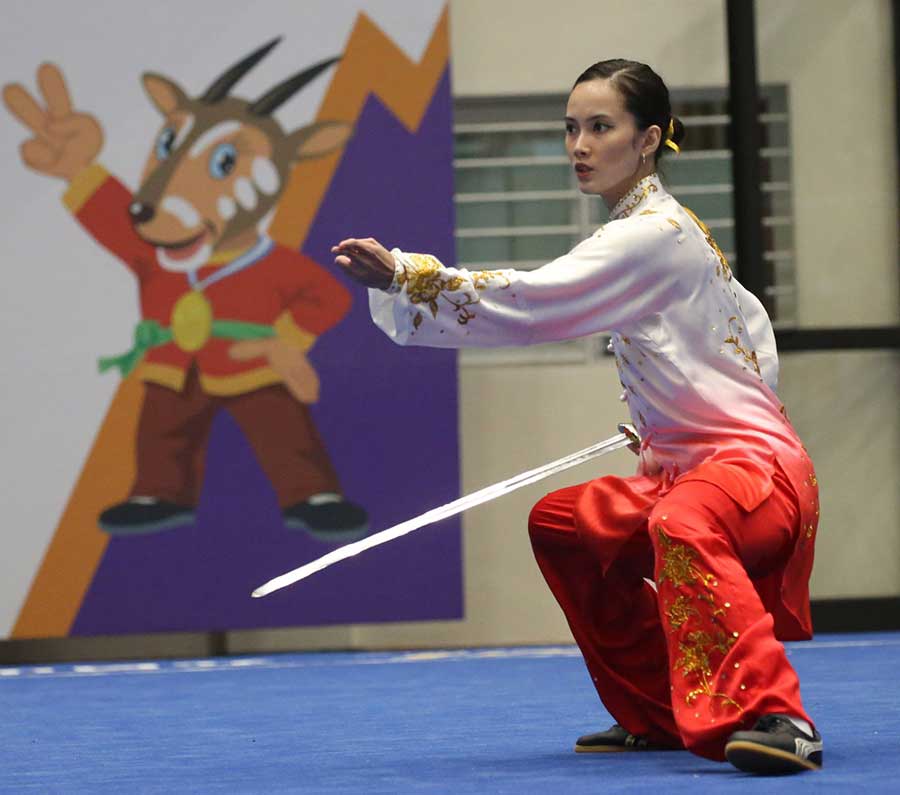 By Leobert Julian A. de la Peña
Filipina athlete Agatha Wong added another gold medal to the Philippines' total tally after dominating the wushu competition in the ongoing 2022 Southeast Asian Games.
Wong bounced back huge from a silver medal finish in the women's taolu taijiquan event and stood out during the taijijian category.
The Filipina scored an impressive 9.71 in her championship performance and took down Thi Minh Huyen with 9.70 and Kieu Trang Tran with 9.69.
Going up against nine superstar competitions from the other neighboring nations, Wong's experience and fluid movements gave her the edge against the two home bets who were close to dethroning her with the slim margin of lead she garnered.
"I'm so thankful. We must remember na may pandemic. Kaya kung kahapon I was thankful naka silver ako, kahit bronze pa yan I'd still be thankful," said Wong.
Wong's gold medal became the Philippines' 13th overall gold medal and became the first from the PH wushu national team to clinch one.
Three years ago, Wong also dazzled the judges and was the gold medalist in the same discipline, making her a back-to-back taijijian event champion.
Meanwhile, in the other results, Filipino bowler Merwin Tan finally clinched a gold medal and dominated during the men's singles event held at the Ha Noi Royal City.
It was a historic win for Tan as it ended team PH's gold medal drought since 2011 when Frederick Ong captured the gold medal held in Jakarta.