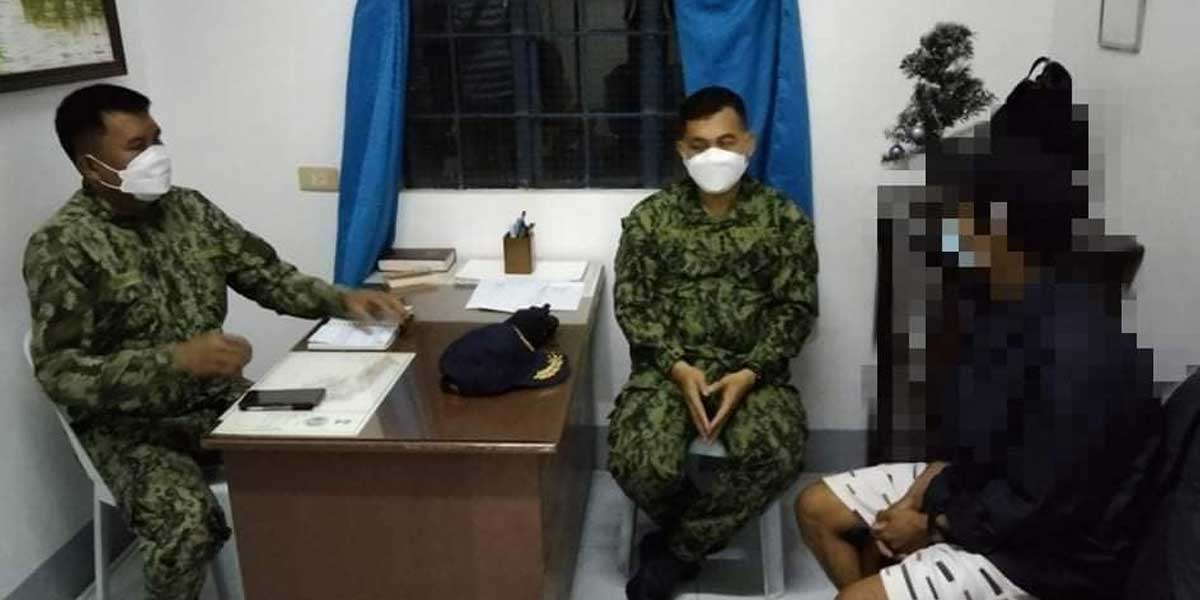 By Jennifer P. Rendon
He survived the Dec 1, 2021 encounter with Army troopers that killed nine of his comrades. But if he dodged bullets, hunger and hardships eventually had him.
Thus, claimed a 36-year-old leader of the New People's Army (NPA) who surrendered more than a month after an armed clash with the Philippine Army troops at Barangay Alimodias, Miag-ao, Iloilo.
"Banban," a resident of Barangay Bikil, Tubungan, Iloilo, voluntarily turned himself in to police in Tubungan town late afternoon of Jan 4, 2022.
He claimed to be a team leader under Squadron 2 of the Mt. Napulak Command. Their top leader was the late Joeven Ceralvo alias "Lex" who was also killed in the December clash.
The group operates in the southern part of Iloilo province.
Colonel Gilbert Gorero, Iloilo police director, said that Banban is on the Philippine Army and PNP's periodic status report.
Gorero was able to talk to Banban hours after he surrendered.
The former NPA rebel told the police that he joined the rebel movement on Jan. 2, 2017, and left Dec. 29, 2021.
Banban claimed that he suffered injuries on his back and leg during the recent encounter and had to nurse himself back before he surrendered to authorities.
Banban said that the Dec 1 encounter was the last straw that prompted him to surrender.
He claimed he had already been contemplating of turning himself in owing to the hardships of living in the mountain.
"Kulang na sa pagkaon, kulang pa sa tulog," he said.
Banban said that he initially feared for his life when he went out of the group.
"They might see it as a sign of betrayal," he said in vernacular referring to his former comrades.
But Banban said he is now more at peace that he's with his family and far from being hunted by government troops
Meanwhile, Brigadier General Flynn Dongbo, Western Visayas police chief, commended the police personnel for facilitating Banban's surrender.
"I encourage more members of local terrorist groups to return to the folds of the law and enjoy the company of your family and community," he said.
The region's top cop said the PNP will aid them in availing the Enhanced Comprehensive Local Integration Program (E-CLIP) for them to start a new life.