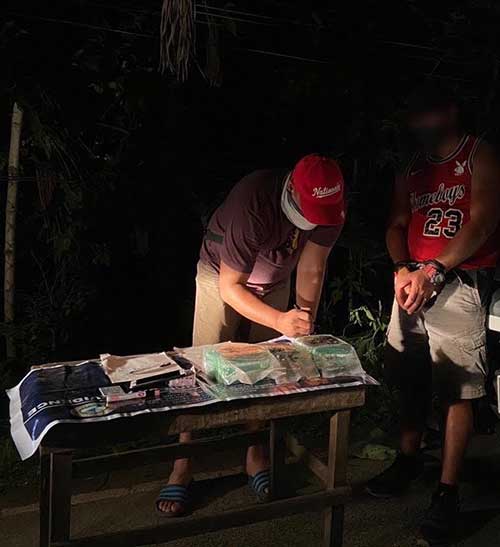 By Glazyl Y. Masculino
BACOLOD City – The Negros Occidental Police Provincial Office (Nocppo) here urged the Philippine Coast Guard (PCG) and the Maritime police to strengthen their monitoring and inspection in all seaports in the province.
This, after the Philippine Drug Enforcement Agency (PDEA)-Negros Occidental seized around P34 million worth of suspected shabu from a man who travelled from Cebu via the Escalante City port on March 4, 2022.
Lieutenant Abegael Donasco, Nocppo public information officer, said that Colonel Leo Pamittan, Nocppo director, has coordinated with the PCG and the Maritime police to discuss more effective ways to prevent the entry of contraband to the province.
In January, more than P10 million worth of suspected shabu was also seized in San Carlos City that was believed to be sourced from other regions since the city also has a seaport.
In that same month, P20.4 million worth of suspected shabu was also confiscated from two persons at the Bacolod Real Estate Development Corp. (Bredco) port here.
Donasco said that Pamittan wanted the PCG and the Maritime police to conduct intensive paneling, especially with the use of narcotic-sniffing dogs.
Donasco said that Nocppo could not deploy policemen in seaports because they are getting ready for the deployment for the May elections.
With the huge volume of seized drug, Donasco said they are trying to probe if the suspect is part of a drug group.
The illegal drugs recently recovered in Escalante City was sealed in a Chinese tea bag packaging.
PDEA has earlier said that the contraband might have come from Cebu or the National Capital Region (NCR).
The PCG has already assured to implement much stricter measures to prevent the same from happening again.