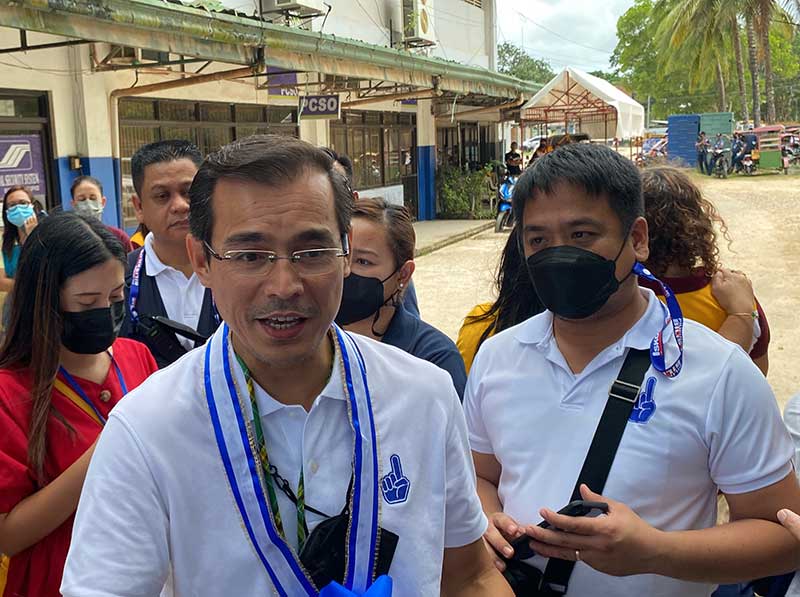 By Joseph B.A. Marzan
2022 presidential candidate and Manila mayor Francisco "Isko Moreno" Domagoso had just finished his campaign sorties in Panay and Guimaras Islands on Wednesday, April 27, 2022 when the leader of his party, Aksyon Demokratiko, in Iloilo province stepped down the following day.
Bryan Eric Cerebo, Sangguniang Kabataan Federation president and ex-officio town councilor of New Lucena, sent his immediate resignation letter to national party chairman Ernest Ramel.
He first provided Daily Guardian a copy of the resignation letter.
In the letter, Cerebo clarified that while he is stepping down from the leadership position, he remains a member of the party, citing the values and culture espoused by the party's founder, the late former senator Raul Roco, and the current executive vice president Pasig City Mayor Vico Sotto.
"I wish to remain as member of Aksyon Demokratiko, a party I am proud to be part of since 2018- with principles and convictions laid down by our Founder, the late Senator Raul Roco and continued by new breed of leaders such as Executive Vice President [and] Pasig City Mayor Vico Sotto," he said in the letter.
He told Daily Guardian via Messenger that his resignation was due to the Manila mayor's recent interviews, as well as poor coordination of the national campaign with local counterparts.
He added that if he stayed as provincial chairperson, it would be unfair to the party and its current standard-bearer.
"Nag abot sa punto nga kinahanglan ko man mag panindugan. Ang mga interviews recently ni Mayor Isko, iba gid sa Isko nga akon gina admire sang una," he said.
(It has come to a point that I needed to make a stand. Mayor Isko's recent interviews show him to be different from the Isko whom I previously admired.)
"Wala man dayon klaro nga coordination halin sa babaw para sa mga campaign activities niya diri sa local. If I remain to be Provincial Chairman of Aksyon for Iloilo Province, I will just be unfair sa Party kag kay Mayor Isko," he added.
(There is also no clear coordination from the top on his campaign activities here in the local level. If I remain to be provincial chairman of Aksyon for Iloilo Province, I will just be unfair to the Party and to Mayor Isko.)
Cerebo was in the party first before Domagoso, having ran unsuccessfully for vice-mayor back in 2018. He was appointed by Ramel as local party chairperson in December 2021, when the Manila mayor first visited the province.