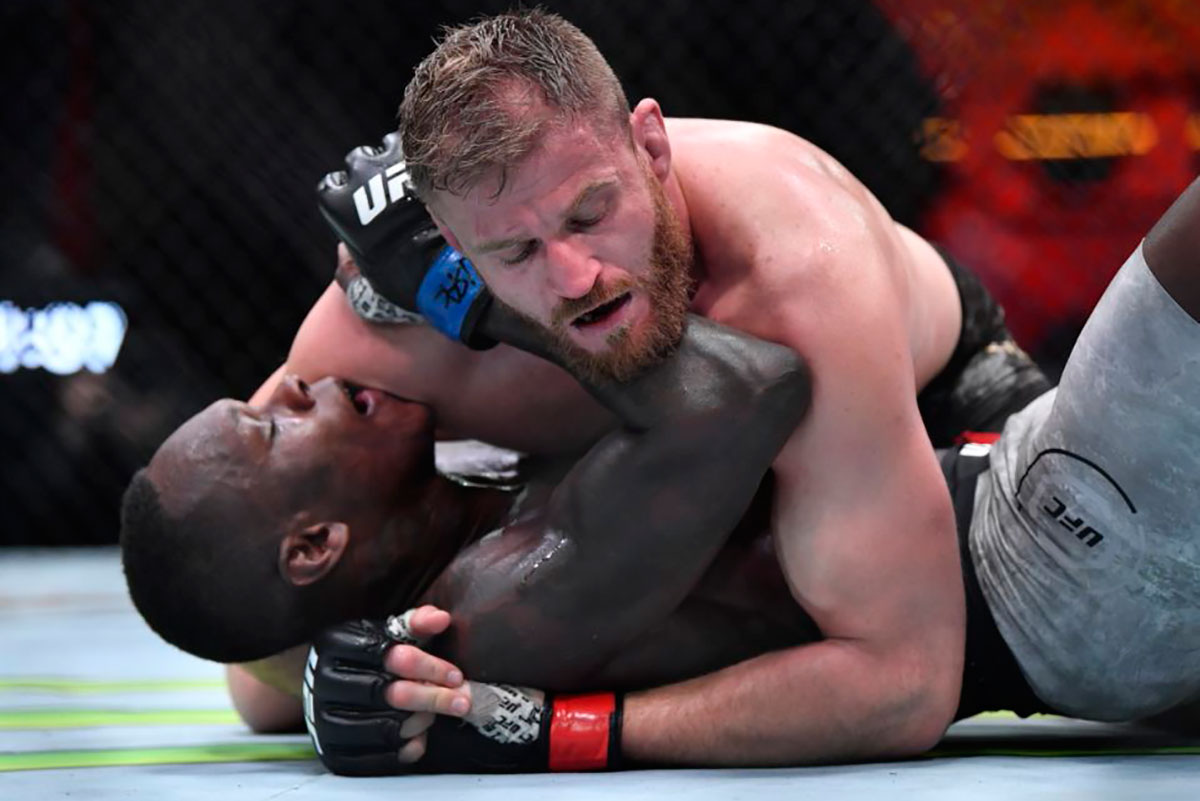 By Leobert Julian A. de la Peña
Israel "The Last Stylebender" Adesanya finally found his match.
Entering UFC 259 with an untainted 20-0 record, the middleweight champion tried to put light heavyweight champion Jan Blachowicz to sleep but his mission failed.
It was a clash of styles between Adesanya and Blachowicz as both fighters stuck to their respective gameplans and tried to dictate the early pace in their own way.
Adesanya did his thing in the early rounds showcasing his kickboxing skills, hitting Blachowicz with sneaky jabs and calculated leg kicks in the first two rounds.
Meanwhile, Blachowicz tried to wait for a big counter in the first two rounds and did not do much to earn scores in the cards but that changed entirely soon as the third round came.
The third round saw the Polish beast grapple and pressure Adesanya on the ground but was still unsuccessful in executing a clean takedown.
However, after a minute into the fourth round, Blachowicz went to work and dominated Adesanya in the next three minutes to clearly get back into the game.
Blachowicz used his power and size to pound Adesanya on the ground and made him look helpless after receiving heavy ground and pound fists in an awkward position.
Both men began to feel a sense of urgency in the last round. Adesanya quickly pounced in and threw his signature leg kicks, moved in and out, but Blachowicz once again caught him and put himself in a favorable position after dominating with his ground game the whole last round.
The loss dropped Adesanya's record to 20-1 after suffering the first loss of his professional MMA career.