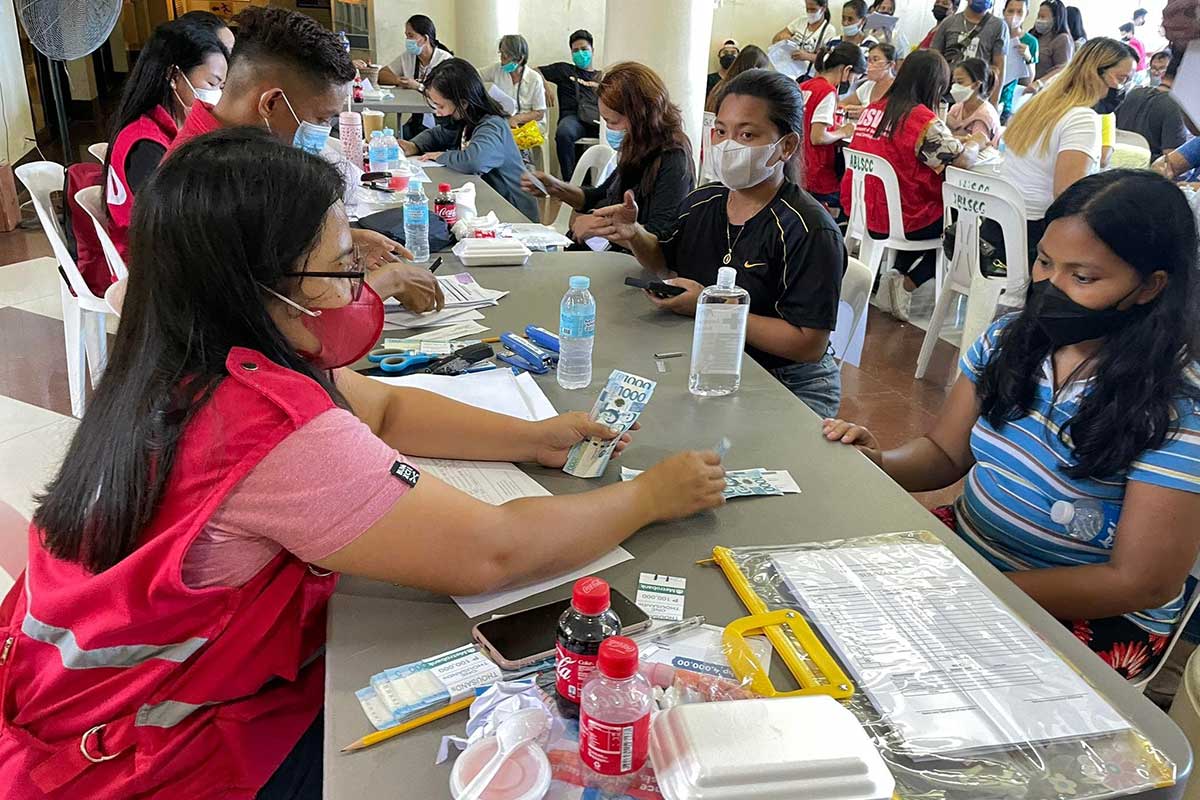 By John Noel E. Herrera
The Department of Social Welfare and Development (DSWD) in Western Visayas said it needs an additional P29.4 million for the department's educational assistance program for "students-in-crisis."
DSWD-6 already requested the funds from its central office for the qualified beneficiaries in the region on Aug 27, 2022.
Atty. May Rago-Castillo, DSWD-6 information officer, said 5,260 qualified students received their cash aid during the first payout on Aug 20.
During the first day of disbursement, DSWD reported that its regional office in Western Visayas released the highest amount of cash aid at P21.376 million.
Iloilo, including Iloilo City, has the most number of beneficiaries at 1,713, while Capiz has 957 students.
Other beneficiaries came from Aklan (719), Antique (613), Guimaras (671), and Negros Occidental (587).
Meanwhile, Castillo also said that they are finalizing the new way of distributing the cash aid as DSWD Secretary Erwin Tulfo mentioned that they will be coordinating with the Department of Interior and Local Government (DILG) and local government units (LGUs).
She also assured that adjustments will be made to improve the manner of disbursement for the remaining schedules of the cash assistance program.
Last Saturday, Iloilo Sports Complex in Iloilo City was bursting to the seams during the first payout as many people flocked to the venue, causing alarm on the end of Iloilo Governor Arthur Defensor Jr. and Iloilo City Mayor Jerry P. Treñas.
DSWD-6 said it will also prioritize those who were not served and told to go home last Saturday after they were not included in the cut-off.
Applicants who are qualified to avail of the cash aid are advised also to just either register online by scanning the DSWD QR code or send an email to dswd.educassistance@gmail.com.
DSWD-6 data indicated that as of Aug 22, there were already 31,000 applicants who sent their applications online.
The department has earlier set the schedules for the distribution of cash aid on Aug 20 and 27, and Sept 3, 10, 17 and 24, 2022.
The educational assistance was intended for students in crisis enrolled this school year which include breadwinners, working students, children of unemployed parents, among others, however, DSWD clarified that those who are under the Pantawid Pamilyang Pilipino Program (4Ps) of the government are not eligible to avail the educational assistance.
Qualified beneficiaries who are enrolled in elementary will receive P1,000, while those who are enrolled in secondary will be given P2,000; P3,000 for Senior High School, and P4,000 for those who are enrolled in the tertiary level.