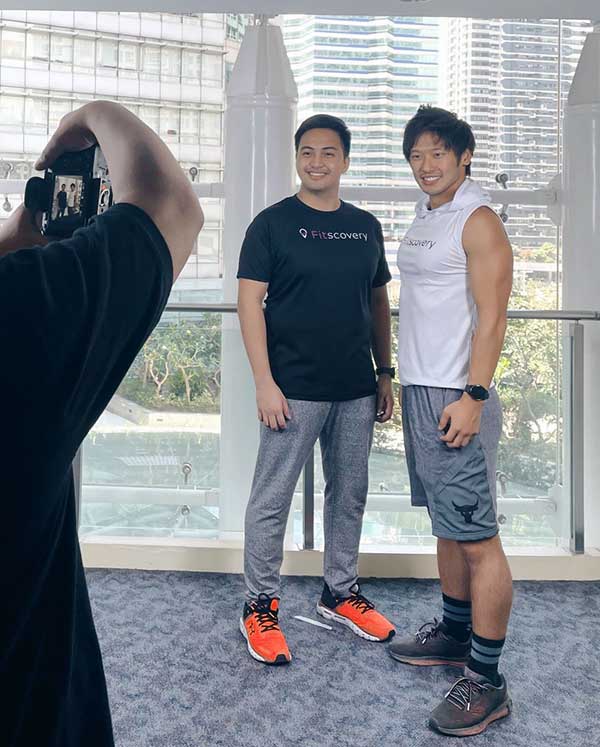 International early-stage VC fund, Accelerating Asia has announced its latest round of investments today including nine new companies joining Cohort 6 of the flagship program and additional capital into four existing portfolio companies.
The new investments take Accelerating Asia's portfolio to 52 startups who have raised a total of over US$42M. Cohort 6 continues the portfolio's trend of attracting early investor interest with  ~US$1.5M in soft commitments received during month 1 of the program when access is reserved for Accelerating Asia's network, adding to the $2.5M raised prior to joining the program. The new investments in Cohort 6 also have market traction and growth revenue with an average GMV of $100k per month and an average monthly recurring revenue of over $25k.
Cohort 6 startups have a market presence in 10+ countries in Southeast Asia, South Asia, North America and Europe and cover 8 verticals including proptech, marketplace, fintech, logistics, services, eCommerce and healthtech. The nine new startups also include 40% female co-founded startups – Tokban, 60+, relay.club, and Markopolo.ai, all of which have a female  Chief Operating Officer or Chief Executive Officer and 80% of startups are also addressing Sustainable Development Goals.
"With the 9 new portfolio startups selected from 600 applicants and 4 follow-on investments, Accelerating Asia is excited to continue to invest in highly scalable pre-Series A startups that also have a positive impact in respective operating markets. Since 2019, we've built up our portfolio of startups with investors coming to Accelerating Asia to gain early access to a pipeline of startups that combine profit with purpose," Accelerating Asia General Partner Amra Naidoo said.
"Our VC accelerator model ensures high potential founders have greater access to needed capital financing, mentoring and skill sets to enhance their growth trajectory and quickly become leaders in their respective verticals while also lowering the overall risk for our investors at an early stage."
"With the new cohort, we add a second investment into Pakistan and India, with Godaam and 60+ joining Deaftawk and ProjectPro in the portfolio. We also broaden our geographical footprint by investing into Relay.Club and Nucredits which are serving Chinese customers and connecting to international markets," Amra said.
In Q1 2022 Accelerating Asia also made follow-on  investments into Shuttle, Transtrack.ID, Numu and Giftpack, adding to the additional investments into ProjectPro and iFarmer made in 2021. Accelerating Asia first invested in these six companies in 2020 and 2021, since then average monthly revenue has grown 332% and are projected to grow revenue to an average of over $16M this financial year. Since joining the portfolio, the startups have also launched new product offerings, signed new clients and optimised operations to sustain revenue growth and develop new income streams.
In addition to investment from Accelerating Asia, these startups have raised from Cocoon Capital, the Indonesian Women Empowerment Fund ( an initiative of Moonshot Global & YCab Ventures), Draper Startup House Ventures Fund, HH VC Investments, Startup Bangladesh, Impact Collective and angels investors in Accelerating Asia's fund.
"We're excited to continue to invest in our portfolio companies as they grow alongside leading institutional investors. There is significant market and investor demand for the portfolio especially in digitisation of transport and logistics networks with the industry at an inflection point in emerging economies like Bangladesh and Indonesia. With their fleet telematics solution and the founding team's extensive industry experience, TransTRACK.id is well placed to capitalise on the growth of the freight and logistics market which is expected to be worth US$383B by 2023," said Accelerating Asia General Partner Craig Bristol Dixon.
"In Bangladesh, the ecosystem is at a similar point to where Indonesia was 5-6 years ago and GDP growth is on track to be ~7% in 2022, making it one of the fastest growing economies regionally. We first started investing in Bangladesh in 2019 as one of the first international VCs, since then investor interest into our portfolio has increased. For example, Shuttle has successfully grown from starting as a safe transportation solution for women to expanding its serve to include B2B offerings for companies and more routes." Craig said.
Accelerating Asia launched Fund II in 2021, Cohort 6 are the second batch of investments for Fund II which will deploy capital across Southeast and South Asia pre-Series A startups. If you're an accredited investor who is looking to gain access to qualified deal flow and contribute to Accelerating Asia's to build the best pre-Series A startups in the region, reach out to the Accelerating Asia team for more information about investing alongside us.
The invite only Demo Day for Cohort 6 will be held on June 30, more information on how to apply to attend can be found here (https://acceleratingasia.com/events/2022/6/30/save-your-spot-demo-day-cohort-6).
About Accelerating Asia's Startups
Follow-On Investments (Past Cohorts)
Giftpack (Global) is all in one AI powered gifting platform simplifies the corporate gifting process and amplifies the impact of personalized gifts. It's AI technology efficiently analyzes each recipient's social media, cultural background, and digital footprint to customize gift options at scale. Giftpack takes care of generating, ordering, and shipping gifts worldwide. Giftpack has closed investment from Draper Startup House Ventures, Accelerating Asia, Axxel Marketing and Digital Garage Inc. Tokyo and is growing revenue month on month by 250%.
Numu (Global) is a software management tool that provides end-to-end solutions for influencer marketing campaigns. Their services include customised brief URLs, advanced analytics, CRM integration, shipment, post scheduling or payment automation. Numu's software is extremely flexible and includes templates for content licensing, product seeding, reposting or paid reach campaigns It has closed investment from HH Investment, Endeavour Ventures and angel investors.  Some of Numu's recurrent clients include leading international brands such as Sony, Kelloggs, Ogilvy or Mondelez Group.
TransTRACK.ID (Indonesia, Female Co-Founded, SDG 11)  offers an all-in-one, fleet telematics solution to help the logistics industry optimise fleet operations. The TransTRACK.ID platform collects and analyses real-time telemetry data such as geolocation, fuel level, mileage, and maintenance alerts for each vehicle. TransTRACK.ID has raised investment from Cocoon Capital and the Indonesian Women's Empowerment Fund (Moonshot Ventures & YCab Ventures) and has a 150% year on year growth rate.
Shuttle (Bangladesh, SDG 5, 8 & 11) Shuttle is a B2C and B2B transport-tech company focused on making daily commutes convenient & affordable for middle-income people in developing countries. It groups 4-10 people together in sedans or mini-vans and charges less than one third of the price of regular ride-sharing services. There is also a women-only option for female commuters. Shuttle is projected to double yearly revenue in 2022, and has B2B clients including Standard Chartered and HSBC.
New Portfolio Companies: Cohort 6
About Accelerating Asia
Accelerating Asia is an accelerator VC that runs programs for early-stage startups and investors. Licensed by the Monetary Authority of Singapore, Accelerating Asia's early-stage VC fund focuses on pre-Series A startups with untapped potential that are 6-18 months away from institutional funding. Accelerating Asia invests up to US$250,000 in pre-Series A startups, and the current portfolio covers over ten countries in Southeast and South Asia.
While most angel investors and startup programmes in the region focus on ideation-minimum viable product stage startups and venture funds focus on solid product-market fit, startups with a robust product at early stages of customer traction are often overlooked. That is where Accelerating Asia comes in. Our accelerator and venture capital model is designed to support pre-Series A startups to fast track growth and drive success, unlocking the potential in them.
At the core of the work we do is the guiding belief that entrepreneurs are one of humanity's  greatest catalysts for positive change.