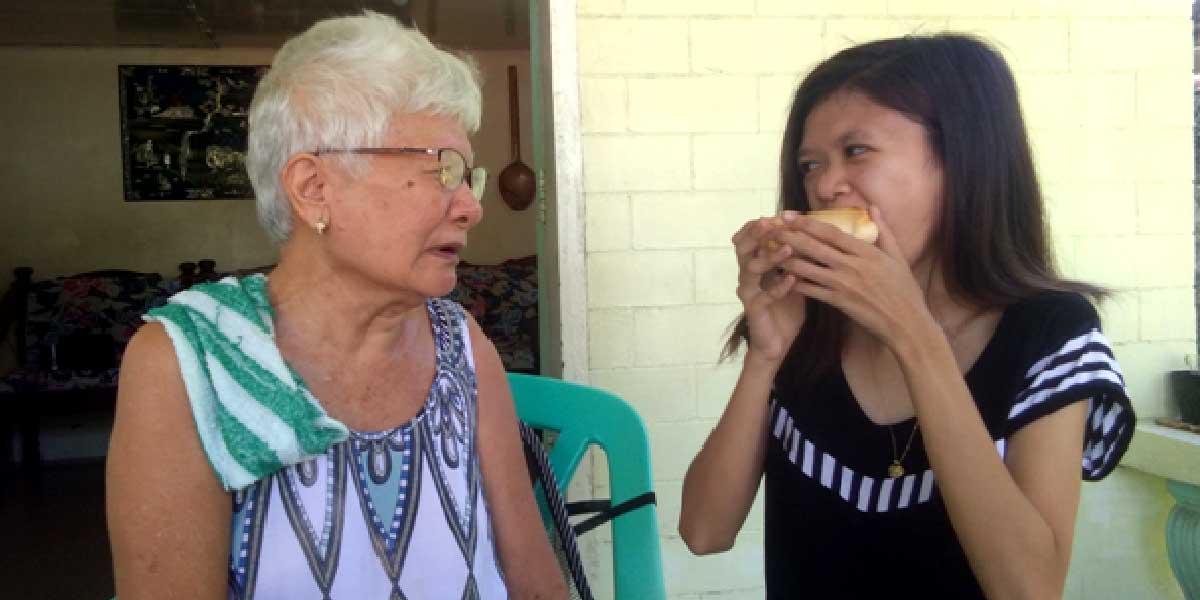 By Flory Ann Tacuban
The nutribun had its debut in the 1970s as a part of the government's feeding program.
Fifty years later in July 2020, the Department of Science and Technology (DOST) in cooperation with the Department of Social Welfare and Development (DSWD) and Department of Education (DepEd) brought back the nostalgic nutribun, now in an enhanced version to address hunger brought about by the COVID-19 pandemic.
They reformulated the nutribun and added local vegetables to make it more fortified.
Even prior to the pandemic, the 2016 Global Nutrition Report showed that the Philippines has one of the highest rates of wasting and stunting. It also ranked 93rd out of 130 countries in terms of wasting prevalence, with a prevalence rate of 7.9%.
The country is 88th out of 132 countries in terms of stunting prevalence, with a prevalence of 30.3 percent.
The pandemic worsened the case.
According to a Social Weather Stations (SWS) survey, adult joblessness hits record-high 45.5% in July 2020. For already poor households, community quarantines have resulted in job losses and decreased wages.
COVID-19 has resulted in a rise in poverty, a loss of livelihood, and a reduction in access to health and nutrition services, both of which have pushed up hunger and malnutrition rates in the country, the reintroduction of e-nutribun aims to solve undernutrition problems in children.
WHY CALL ENHANCED?
It's known as enhanced nutribun, or "e-nutribun," as stated in the DOST FNRI (Food and Nutrition Research Institute) report, because it contains additional micronutrients including iron and vitamin A.
Because the texture is softer and each piece weighs 160-165 grams, it is easier for children to hold and bite. In a 165-gram box of enhanced nutribun, each serving offers 504 calories, 17.8 grams of protein, 6.08 milligrams of iron, and 244 micrograms of vitamin A.
The newly enhanced nutribun is now made from carrots, which is high in vitamin A, a nutrient that is often deficient in Filipino children's daily diets. According to the 2018 Expanded National Nutrition Survey made by the FNRI children aged 6-9 have 63.1 percent vitamin A deficiency, while those aged 10-12 have 76.1 percent vitamin deficiency.
1970S NUTRIBUN
Since the nutribun's demise, FNRI has developed alternative methods such as indigenous supplementary mixture known as Insumix a powdered rice and dried fish mixture; and the Malnutrition Reduction Program (MRP), which currently offers complementary rice and mongo foods to children aged 6 months to 3 years for 120 days.
The MRP also teaches parents about nutrition and meal preparation.
The Philippines' Nutrition Center quickly followed with the creation of "NutriPaK," a rice, ground mung bean, coconut oil, and powdered milk box. It was supplied to local governments and non-governmental organizations (NGOs) and made use of local agricultural goods. Each ingredient was placed in its own small, clear plastic bag.
The National Nutrition Council also adopted the nutribun as part of the TutokKainan Supplementation Program (a COVID-19 response) making the reformulated bun available to other population groups, particularly pregnant and lactating women and senior citizens.
The Department of Education established the school-Based Feeding Program (SBFP), which includes all Severely Wasted (SW) and Wasted (W) Kindergarten to Grade 6 students. The primary goal of the program is to enhance the nutritional status of the beneficiaries by at least 70% after 120 feeding days.
It also intends to raise school attendance from 85% to 100% and improve children's health and nutrition values as well as behavior.
Some NGOs and local governments (LGUs) have also established their own nutrition services, concentrating primarily on supplementary feeding and education.
REGION VI REVIVES BUN
DOST began distributing e-nutribuns in Iloilo in December 2020. E-nutribuns were given to malnourished children twice a week on Mondays and Wednesdays with three buns each day. Along with the nutribun, fresh milk in a 500 ml container is also provided.
Local government units (LGUs), DSWD, and the DOH are collaborating on this project with assistance from the DepEd through the School Based Nutrition Program.
"This is an inter-agency program, the nutribun is reintroduced kay very kinahanglanon gid ini in this time of pandemic, makabulig gid ya sa aton beneficiaries especially sa mga children kay syempre ang calories ya bala isa na ka tinapay, 500 calories na mahatag ya, very nutritious gid," said Miss Heda Suing, Provincial Nutrition Coordinator of National Nutrition Council Region VI.
Suing said the health-care system is focused on responding to a medical emergency, which will have an impact on nutrition and related services.
Because food networks are likely to be disrupted, people's access to food will be limited. While social protection programs exist, their implementation may be impeded or restricted. As a result, it is critical that nutrition is protected and ensured during an emergency. The existing malnutrition problem among our children is worsening as a result of rising food insecurity and restricted access to services.
Suing added that the e-nutribun is a convenient product for distribution designed as a convenient "ready-to-eat" complete food. According to DOST data, the ready-to-eat bread weighs about 160 grams and provides 32 percent of the necessary energy and nutrient intake (RENI) for children.
In a news article by the Philippine News Agency, DOST VI has approved three licensees in Western Visayas to make nutribuns – Bread Basket in Roxas City, Capiz; Waffle Time Inc in Iloilo City; and AJJJ Bakeshop in Bacolod City.
WHO GETS TO EAT?
Nutritionally at-risk children from Grades 1-6 are qualified. Those who fall under the underweight, stunted and wasted category will get to eat enhanced nutribun as a part of the DepEd's School Based Feeding Program in Iloilo. The Nutrition Program Coordinator of schools distribute the buns to children.
Lydia Espanola, 74, said she was happy with the government's initiative to fight malnutrition. Her granddaughter Ma. Mika Magana is a recipient of the nutribun feeding program.
Lydia could recall what the nutribun looked like during their time. She can remember what it tastes like.
"Namit, maunod kag saboroso," Lydia said.
She had seven children that time and she got a bite of the nutribun of her kids when they got home as she wondered how would it taste.
The grandmother wanted her grandchildren to have the same experience because today's children prefer sweet and salty foods such as junk and processed foods.
"Mayad kay naisipan man nanda nga ibalik ang nutribun, makabulig gid dya sa mga bata kag mas mayad nga amo nalang dya kan-on nanda kaysa sa mga chicheria kag hotdog," Lydia said.
Lydia prefers the enhanced nutribun rather than the 1970s version because it is tastier and softer than before and more nutritious and appealing to the eye as the reformulated version added carrots that makes it rich in color.
FUTURE PLANS
"Mayad dya kay libre, sa pigado nga pang tyempo tlad, makabulig gid dya sa mga ginikanan kag kabataan. Daad maglawid dya nga porgrama," Barangay Health Worker Rodrigo Taglorin said.
The children's nutritional status is measured before and after the feeding period. If the program succeeds, the concerned agencies plan to sustain the said program.
"Ginapanilagan pa ang amo ni nga program, if nami ang iya effect, may possibility nga maging available ang program in a long period of time," said Kathleen Rada, Municipal Nutrition Officer.
According to a PNA report, the FNRI urges possible adoptors to try the e-nutribun and help make this available to more people across the country.
WHAT CAN WE DO
The longer developmental delays go uncorrected, the greater the risk of irreversible consequences, therefore intervention must occur during pregnancy and the first three years of life, which is why developmental programs like the e-nutribun are hoped to address the long-term problem of undernutrition.
Furthermore, parents can make a significant contribution to reducing the problem. Early detection and intervention for malnutrition should be expanded to include families. They should be taught about the value and benefits of having a kitchen garden, as well as the harm caused by irrational beliefs and cultural eating patterns, and also the nutritional content of various locally accessible and culturally acceptable low-cost vegetables.
Malnutrition is still a major public health issue in the country. It should be addressed year-round, not just during nutrition month. Investments at the local government level are vital to quality health and nutrition programs reaching children and families throughout the Philippines, as the government and parents work together to end extreme malnutrition in children.