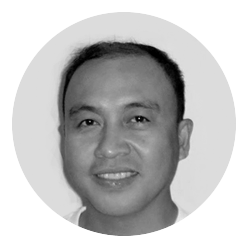 By Alex P. Vidal
"A national park is not a playground. It's a sanctuary for nature and for humans who will accept nature on nature's own terms."
—Michael Frome
WHEN our friends and relatives happen to visit New York City, let's bring them to the Peter Detmold Park, a wooded neighborhood park featuring a waterfront walkway, off-leash dog park, game tables and a gazebo.
Peter Detmold Park is in Turtle Bay neighborhood at the eastern end of 51st street in Roosevelt Island, a narrow island in New York City's East River, within the borough of Manhattan.
It lies between Manhattan Island to its west and the borough of Queens, on Long Island, to its east.
I observed it as one place in New York City where wearing of masks "isn't strictly mandated."
According to many joggers I talked to, "it's the only place where we won't worry about (being infected with) Covid-19" owing to its pristine surroundings, fresh air, and cleanliness.
It was recently renovated. Additional attractions and designs have been put up, and are well-maintained by city park officials.
I noticed no one was being badgered to wear a mask, and visitors who aren't comfortable covering their faces can stroll around the vicinity, or in that island for that matter, without a mask.
-o0o-
I spent my Labor Day there September 6 starting at eight o'clock in the morning; the place is perfect venue for filmmaking—and to determine (my own purpose and calculation) if New Yorkers have recovered from calamities and disasters like the recent flash floods wrought by Hurricane Ida.
I had a picture-perfect and panoramic view of the midtown Manhattan skyscrapers, an exquisite panache for my "live" reports about New York City's recuperation from last week's nightmarish flash floods and the like.
Located at the bottom of a sheer cliff but is not visible from the street level, the park has a small dog run, benches and tables with embedded checkers and chess sets on top, and an old beautiful footbridge that allows visitors to cross FDR Drive for great views of Long Island City,   East River and United Nations.
A cove of the East River received its name in the 17th century by its resemblance in shape to that of a knife, "deutal" being Dutch for "knife".
-o0o-
The Turtle Bay was originally a 40-acre (16 ha) land grant given to two Englishmen by the Dutch colonial governor of New Amsterdam in 1639, and named "Turtle Bay Farm".
Peter Detmold was a resident of the Turtle Bay Gardens, a rowhouse enclave between 47th and 48th streets and Second and Third Avenues.  Detmold served as president of the Turtle Bay Association and founded the Turtle Bay Gazette, according to the Big Apple Secrets.
Detmold reportedly spoke openly at city planning meetings and took some battles to court, if tenants were being harassed or threatened with eviction as large-scale developments tried to move in.
In a New York Times article from 1969, Detmold spoke about the pressure he often received from prospective builders, calling it "intense and unrelenting."
On the night of January 6, 1972, after returning home from a meeting of the East Side Residential Association, Detmold was murdered.
His killer was never found.
The mysterious circumstances surrounded his death—he was reportedly discovered with a stab wound to the chest, but there were no signs of robbery and his wallet was left untouched.
(The author, who is now based in New York City, used to be the editor of two dailies in Iloilo)