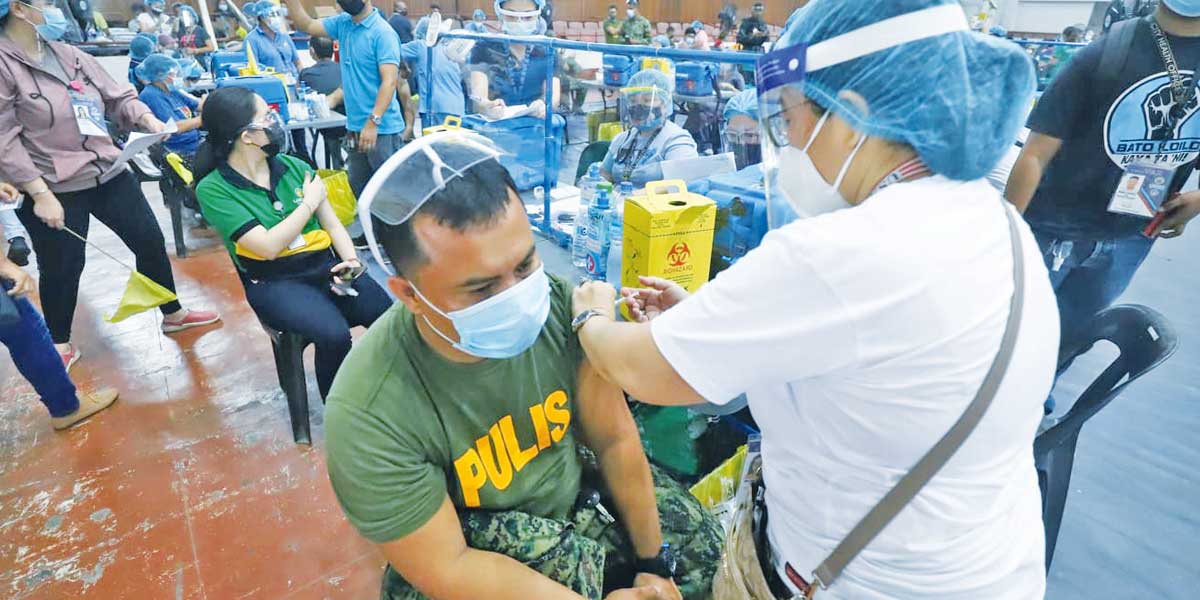 By Jennifer P. Rendon
Almost all Police Regional Office (PRO)-6 personnel have been inoculated with Covid-19 vaccine.
Brigadier General Rolando Miranda, Western Visayas police chief, said that they would have wanted to vaccinate all personnel before the end of September 2021.
But latest data indicated PRO-6's inoculation rate at 92 percent as the remaining 8 percent were deferred due to different medical condition.
As of Sept. 2, PRO-6, data showed that 7.003 out of 13,549 personnel have been fully vaccinated while 5,505 got their first dose of the vaccine.
A person is considered fully vaccinated two weeks after receiving the second dose for 2-jab vaccines.
They either received Sinovac Biotech's CoronaVac, Johnson & Johnson's Janssen, Astrazeneca-Oxford's AZD1222, and Moderna Covid-19 vaccines.
PRO-6 started its massive inoculation program on August 11, 2021.
The vaccination is still on-going in different units facilitated by the Regional Medical and Dental Unit (RDMU)-6, in cooperation with the different local government units.
Miranda said that the vaccination program they are undertaking shows the PRO-6's strong resolve to ensure the safety of its personnel, especially those who are deployed in the frontlines in Covid-19 pandemic response efforts.
Meanwhile, Colonel Jaime Gonzales, RDMU-6 chief, encouraged all PNP personnel to be vaccinated to lessen the risk of being infected by the virus.
"Kinailangan na tayo ay magpabakuna na at maging ligtas tayo at  ganun din ang ating pamilya," Gonzales said.
As of September 3, PRO-6 logged a total of 1,295 personnel who tested positive for Covid-19, including 66 active cases, 1,225 recoveries, and 4 deaths.