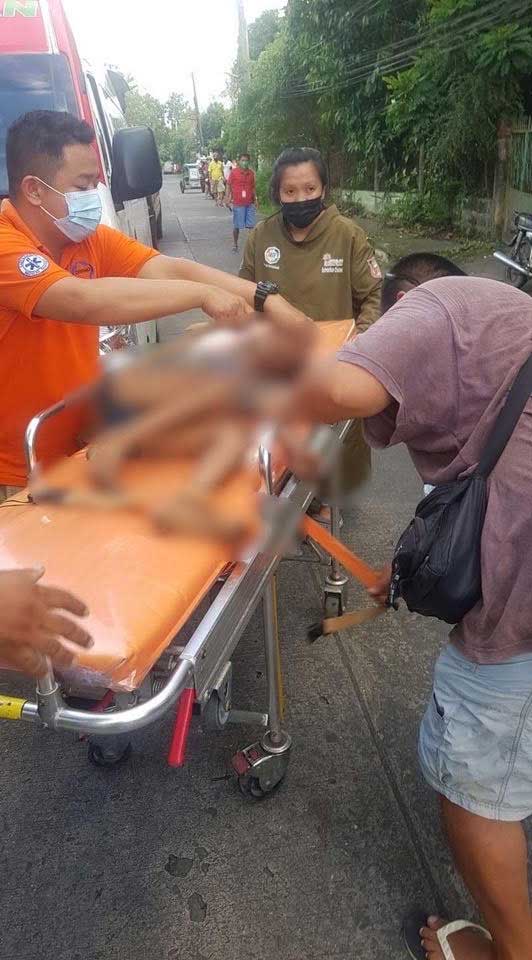 By Glazyl Y. Masculino
BACOLOD City – A nine-year-old girl, who reportedly went missing here on Nov 26, 2021, passed away Monday, two days after she was found wounded in a vacant lot in Barangay Taculing.
Police Major Leo Estopa, head of Police Station 6, said the victim, whose name was withheld, died around 2:55 a.m. at Corazon Locsin Montelibano Memorial Regional Hospital (CLMMRH) here due to head injuries after she was hit by a rock three times.
Estopa said the victim was also sexually molested, based on the results of her medical examination.
The finding is contrary to the allegations of the suspect identified as Sherwin Trava, 32, of Bago City, Negros Occidental, who earlier denied molesting the child.
Prior to the discovery of the child, Trava went to the victim's house in Barangay Banago last Friday as the latter's father is acquainted with the suspect.
Trava then reportedly invited the victim to buy bread, but the child failed to go home later that day, prompting her family to look for her.
His family reported her missing on Saturday, while Trava surrendered to Bago City Police Station and told the police where he left the child.
The child was found wounded about 12 hours after Trava reportedly left her in Barangay Taculing.
Trava earlier alleged that he got irked when he saw his girlfriend (not the victim) entering a lodging house in the said village. Thus, he vented his anger on the victim.
But according to the child's father, Trava allegedly asked permission from him if he could sleep at their house last Thursday since it was already late in the evening.
In an interview with Brigada News FM, the child's father said he allowed Trava to sleep at their house since he knew the latter.
But he was surprised when their neighbors told him that Trava left their house with his daughter to buy bread and did not return.
The child's father said that it was very difficult for him to see his child suffering. He vowed to seek justice for his child and send the suspect to jail.
"Siguraduhon ko gid na matagaan hustisya ang bata ko, kag indi siya (Trava) makaguwa sa presuhan," he said.
With this development, Estopa said that rape with murder charges will be filed against Trava, who has yet to be reached for comment on the rape allegation.
Trava had earlier sought forgiveness from the victim's family.