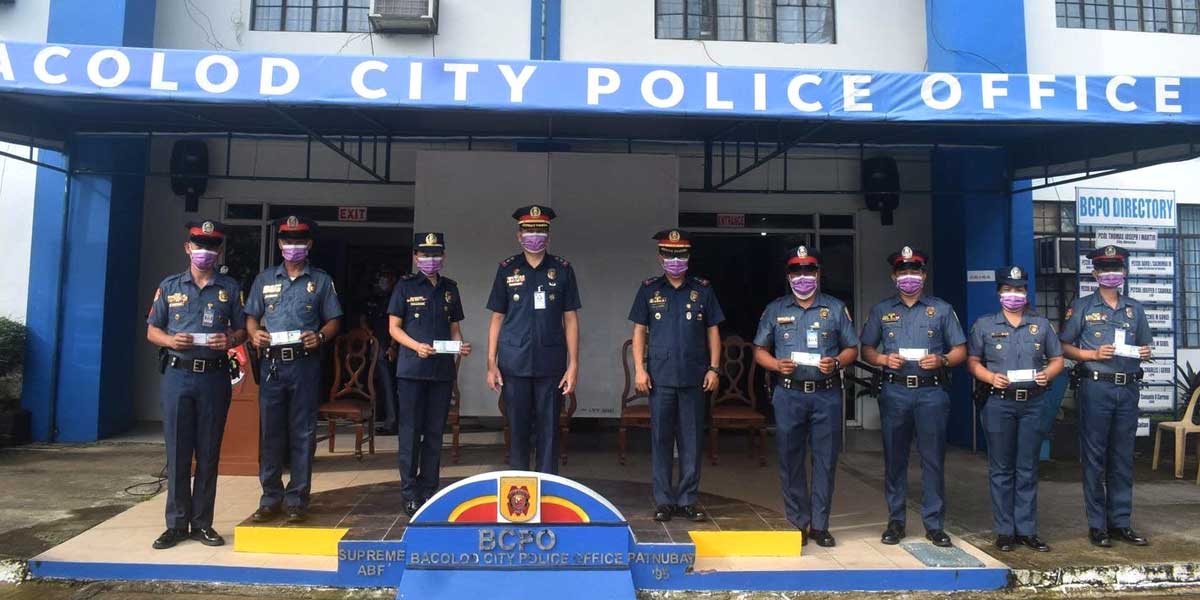 By Glazyl Y. Masculino
BACOLOD City – The Bacolod City Police Office (BCPO) turned over P312,000 in cash assistance to 78 officers whose houses were destroyed by Super Typhoon Odette in December last year.
Colonel Thomas Joseph Martir, BCPO director, led the distribution of the financial assistance at the headquarters last Monday.
Each personnel received P4,000 each from the Philippine National Police (PNP) headquarters that was coursed through the financial service of the Police Regional Office (PRO)-6.
These personnel underwent evaluation to assess the damages incurred during the onslaught of the typhoon here and in Negros Occidental.
According to Lieutenant Colonel Sherlock Gabana, public information officer of BCPO, the amount may not pay off the total amount of damage done to their houses but it could help ease the burden in a little way.
Their morale will also be lifted knowing that the organization looks after their welfare in times of calamity and disaster, he added.