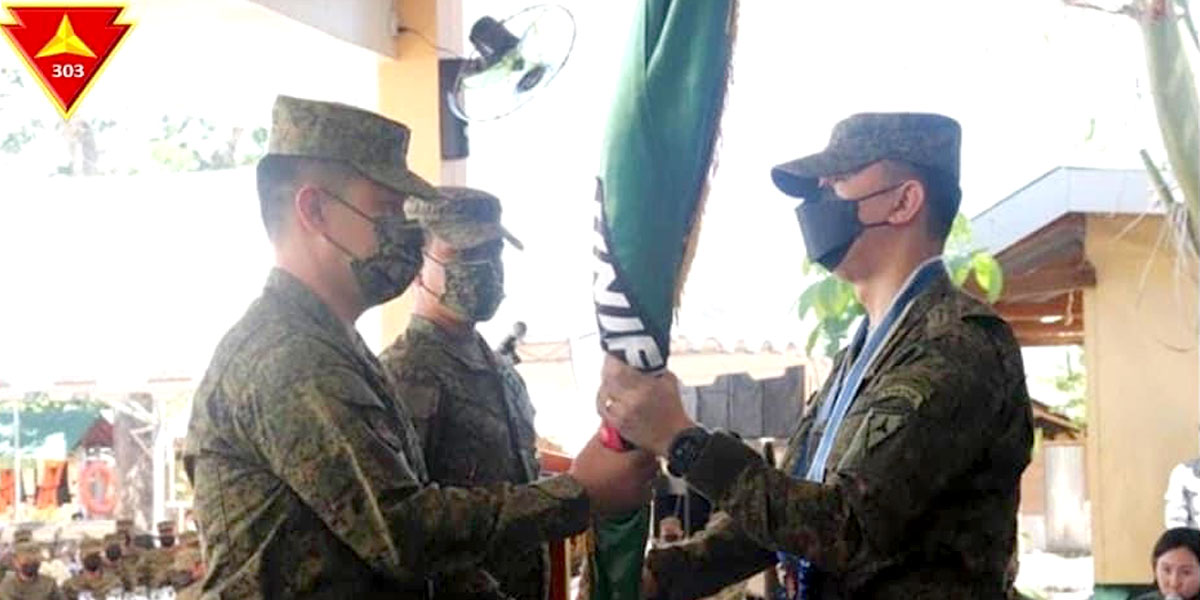 By Glazyl Y. Masculino
BACOLOD City – Lieutenant Colonel William Pesase Jr. is the new commander of Army's 62nd Infantry Battalion (IB) in Negros Occidental.
Major General Benedict Arevalo, commander of 3rd Infantry Division (ID) led the turnover rites held at the 62nd IB headquarters in Barangay Libas, Isabela town last Wednesday.
Pesase replaced Lieutenant Colonel Melvin Flores, who led the battalion for almost two years.
Before his assumption, Pesase served as the former Assistant Chief of Staff for Personnel, G1 of the 3ID in Camp General Macario B Peralta Jr. in Jamindan, Capiz.
In his message, Arevalo said that he is confident that Pesase will also be excellent in his job as the new 62nd IB commander.
"It is always the administration that will be the cursor of our operation capabilities," Arevalo told Pesase.
He also reiterated to the troops their mantra "Loved by the People, Feared by the Enemy." "So if you are feared by the enemy and you are able to hit them, we will more be loved by the people," Arevalo said.
Arevalo also lauded Flores for the improvement he had done to the unit.
Under Flores's stint, the battalion was able to clear 37 barangays of rebel influence through its Community Support Program (CSP) operations, successful Focused Military Operations in Central Negros including the decisive engagement in Guihulngan City, Negros Oriental on March 23, 2021.
Flores will be reassigned to the higher headquarters.
Brigadier General Inocencio Pasaporte, commander of 303rd Infantry Brigade; police officers, and other stakeholders and local officials witnessed the turnover.
Meanwhile, 204 reservists from the 605th CDC, 6RCDG (Community Defense Group) Army Reserve Command (ARESCOM) of the Philippine Army received Military Commendation Medal from the 303rd IBde in a ceremony held at the Tourism Hall in Sipalay City last Sunday.
They were recognized for their exemplary performance as members of the Disaster Response Units that intensively took part in the disaster relief and rescue operations during the onslaught of Super Typhoon "Odette" which ravaged the province particularly the cities of Sipalay and Kabankalan.
Pasaporte commended the efforts of the Negros Army Reservists for their significant contribution to the disaster relief and rescue operations in the province, who are always ready to assist fellow Negrenses in any eventualities.
Pasaporte also recognized the efforts of both local government units (LGUs) in their commitment to assist Negrenses affected by the typhoon.