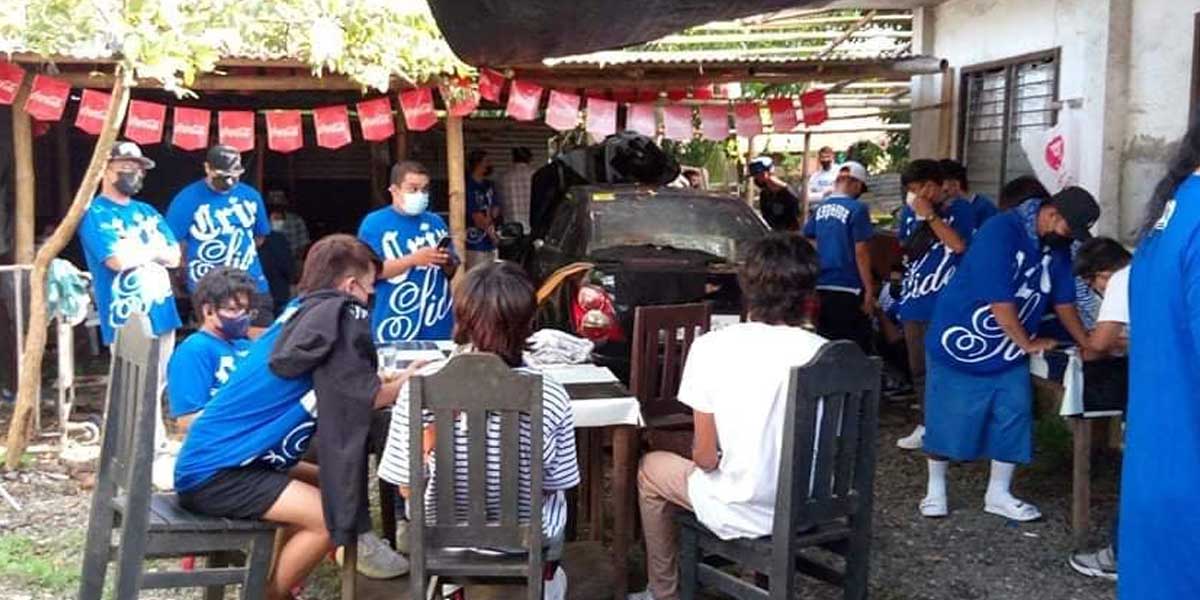 By Jennifer P. Rendon
Fifty-three persons were arrested for allegedly violating the minimum health protocol inside a restaurant-bar at Arevalo, Iloilo City afternoon of September 11, 2021.
Police swooped down on a house that was converted into an events place tucked inside an aircon repair shop on Osmeña Street in Barangay Mohon, Arevalo.
Members of the Iloilo City Compliance Monitoring Team, together with personnel of the Iloilo City Police Station 6, caught the alleged violators as they were about to either participate or watch a rap battle.
Captain Chen Tañagras, ICPS6 chief, said they have received information on September 6, of an event at Mohon village.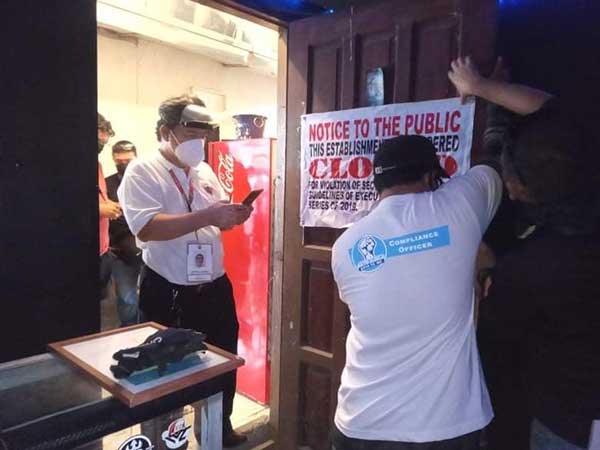 The event entitled "The Hooch: Rap Battles Performances" was slated to be held 1 p.m. of September 11.
Tañagras said she deployed their personnel to the area since Wednesday.
"There was no way for us to know the exact area," she said.
Outside the venue place, there was a shop selling auto parts. Beside it was an aircon repair shop.
For participants to gain entrance to the venue, they must pass through the aircon repair shop where they would be led to the venue.
Before the operation was done, Tañagras said that an intelligence operative went to the area posing as a customer who bought spare parts.
She, on the other hand, posed as a car owner who wants to get her vehicle's aircon fixed.
"Still, entering the area was difficult because we saw the participants handing a jersey while entering. They came in batches and were having a handshake as a code," she said.
City Hall personnel and police operatives later settled on inspecting the area if they violated the minimum health protocols.
While waiting for the 'rap battle' to start, participants were served with alcoholic beverages.
The violators were issued citation tickets for violations of Regulation Ordinance No. 2020-095 and RO No. 2020-066.
The establishment was immediately closed and padlocked for violation of Executive Order No. 2021-092-A.
Charges would also be filed against its owner, Vinjun Silla.