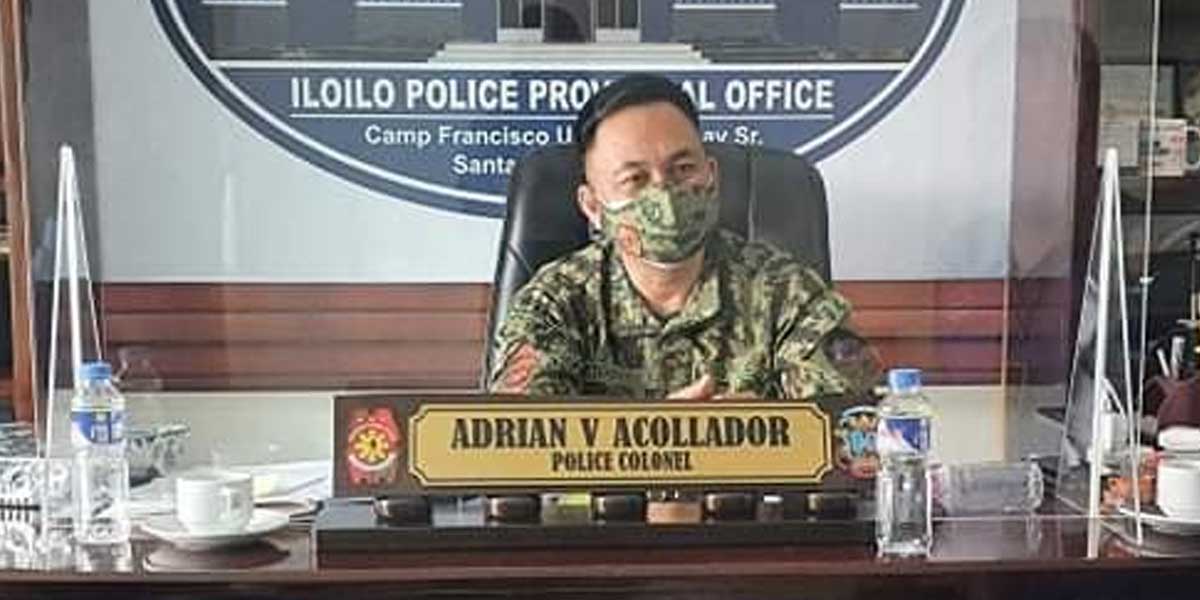 By Jennifer P. Rendon
A small percentage of wanted persons in Iloilo province chose to voluntarily turn themselves in.
Because of this, "they did not only make the work of the police easier but it is also an advantageous move for the concerned wanted persons," according to Colonel Adrian Acollador, Iloilo Police Provincial Office (IPPO) director.
Based on IPPO records, 30 wanted persons voluntarily surrendered from January to July 2022.
The number is almost five percent of the 606 wanted persons who were accounted for within seven months.
"Because they surrendered, they can already start their day in court to prove their innocence in the charge/s against them," he said.
The Iloilo top cop said the IPPO has been aggressively campaigning for the surrender of wanted persons as part of its mandate to serve the warrants of arrest issued by the court.
Of the 606 wanted persons accounted by the IPPO from January to July this year, 576 were arrested in various police operations.
It was gathered that 127 of the arrested suspects are classified as most wanted persons,
or those in the 10 most wanted list in all levels.
"My challenge to the chiefs of police is for them to put premium on the arrest of most wanted persons because these individuals are facing grave offenses," Acollador said.
He also appealed to the public to be vigilant against wanted persons and to give the police information if they know one is present in their locality.