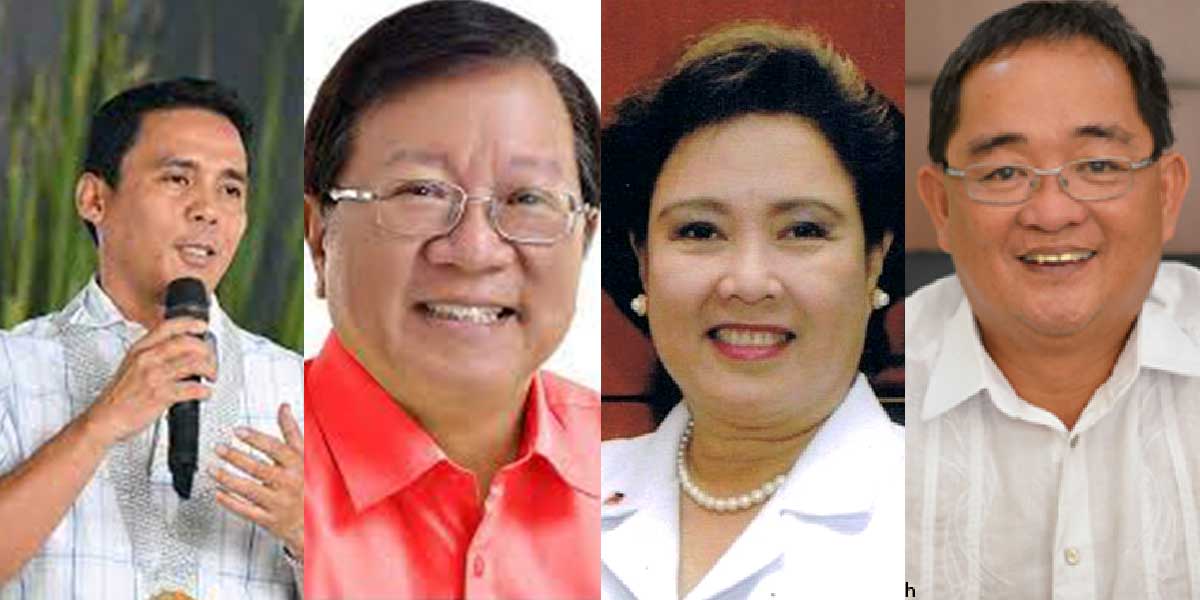 By Joseph B.A. Marzan
Four governors from Western Visayas region on Friday "applauded" President Rodrigo Duterte's decision to accept the Partido Demokratiko ng Pilipinas-Lakas ng Bayan's (PDP-LABAN) endorsement for Vice President in the 2022 national elections.
The PDP-LABAN told media on Tuesday, August 24, that Duterte had accepted their endorsement as running-mate of their possible presidential bet, Senator Bong Go.
The endorsement was made via resolution approved and signed by the party's top brass during the August 4 meeting.
Duterte reiterated the acceptance personally during his pre-recorded late-night Talk to the People on Tuesday,
In a press statement sent out by the party Friday, 40 governors purportedly supported Duterte's candidacy for the country's second highest post.
Included in this list were Governors Florencio Miraflores (Aklan), Rhodora Cadiao (Antique), Esteban Evan Contreras (Capiz), and Samuel Gumarin (Guimaras).
The governors said in the joint statement that they believed that as vice president, Duterte could influence his successor to continue the outgoing administration's efforts in infrastructure, against the so-called "war" on illegal drugs, and economic recovery after the coronavirus disease 2019 (COVID-19) pandemic.
They also cited the administration's achievements such as new road networks, school buildings, airports, seaports, medical facilities, and river protection and drainage systems under the touted "Build, Build, Build" program.
"As Vice President, President Duterte could influence his successor to pursue his war on drugs, his Build, Build, Build infrastructure plan, projects for the poor, and his post-Covid 19 pandemic economic recovery roadmap, among other programs. Despite the inroads in the campaign against illegal drugs, the drug menace continues to persist. Indeed, this problem is no longer confined to urban areas; it has spread to the countryside. The next administration, with the help of President Duterte, should relentlessly pursue the war on drugs," the statement read.
Iloilo Governor and PDP-LABAN Iloilo chairperson Arthur Defensor Jr., who was not included in the list of governors in the press statement, "cannot keep track" of the pronouncements from the party and the president.
He also cited the ongoing rift between the two main factions of the party, led by Energy Secretary Alfonso Cusi on one side, and Senator Manny Pacquiao on the other.
Defensor said on Thursday that he would just wait for the party's national convention on September 8.
"We'll just wait, because everything's fluid right now. Even I can't keep track right now especially with everything we've been doing. So what I am doing, I will wait for the [PDP-LABAN National Convention], because everything will come from there," the governor said.
The governor also said that he would remain with the party, and is not thinking of moving to other parties as of this time.