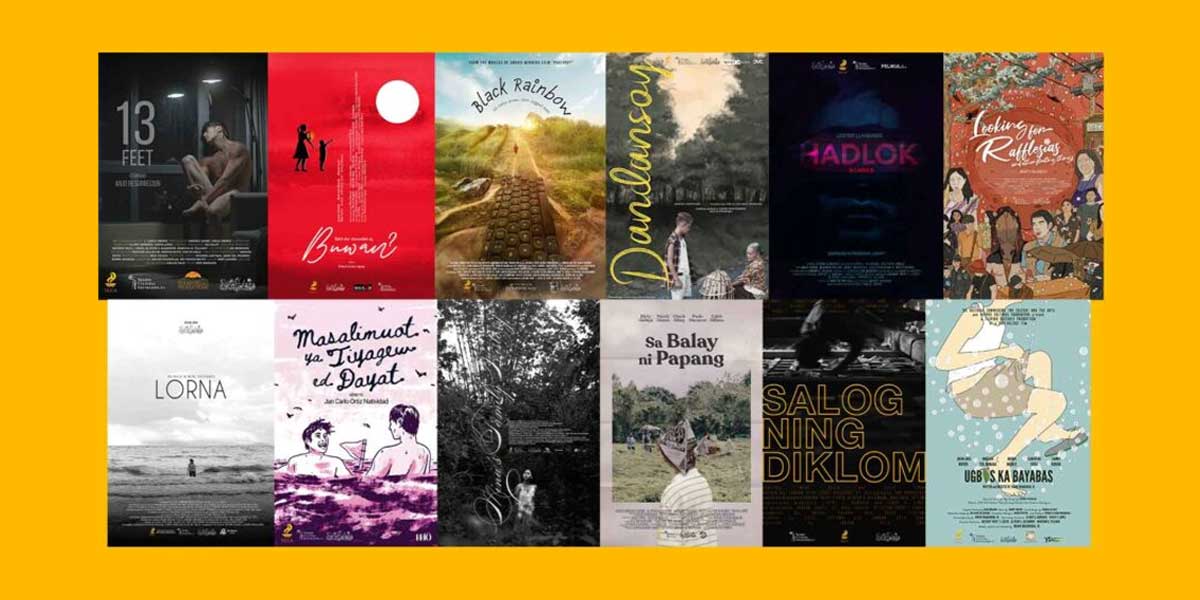 By Joseph B.A. Marzan
Now in its second year, Sine Halaga continues its mission of promoting Filipino values to the people through the medium of film, which is not commonly utilized but is seen to be effective in touching hearts and minds.
Presented by the National Commission for Culture and the Arts (NCCA) and the Negros Cultural Foundation (NCF), the festival will accept entries from adults (those aged 20 years old and above) and students (enrolled in junior or high school or tertiary levels within Academic Year 2022-2023).
A total of 16 films will be accepted into the final lineup, with 8 each from both the adult and student categories.
The festival will accept finished film entries made from January 1, 2021 to September 30, 2022, from Filipino filmmakers (must be Filipino citizens residing in the Philippines) who are of good standing in their communities and have no criminal record.
The films must have high regard for narrative, characters, technical aspects, and how these elements are joined together into a coherent production using cinematic elements.
Films must have an original script, in any Filipino language, with original music and grammatically correct English subtitles, running between a minimum of 5 minutes and a maximum of 15 minutes.
Those which feature Indigenous Peoples, including their stories, cultures, and characters, should be sanctioned by the National Commission on Indigenous Peoples (NCIP) and be approved by the IP community being portrayed.
Similar to the previous year, the following 20 Filipino values must be highlighted in the film:
Love for the Family and Community (Pagmamahal sa Pamilya at Pamayanan);
Attaining Education (Pagkamit ng Edukasyon);
Faith (Pananampalataya);
Health and Wellness (Kalusugan at Kagalingan);
Addressing Basic Needs (Pagtugon sa Pangunahing Pangangailangan);
Self-development or self-improvement (Paghubog ng Pagkatao o Sarili);
Ensuring Work and Livelihood (Pagtiyak sa Kabuhayan);
Peace and Development (Kapayapaan at Kaunlaran);
Honesty and Integrity (Katapatan);
Resilience (Katatagan);
Life and Purpose, Happiness (Buhay at Tunguhin, Kaligayahan);
Respecting and Upholding Human Rights (Paggalang at Pagtaguyod sa Karapatang Pantao);
Care for the Environment (Pangangalaga sa Kapaligiran);
Love for Country (Pagmamahal sa Bayan);
Pakikipagkapuwa (Shared responsibility for the Common Good);
Valuing Culture, Arts, and Sciences (Pagpapahalaga sa Kultura, Sining, at Agham);
Good Governance (Mabuting Pamamahala);
Upholding the rule of law (Pagtaguyod sa mga panuntunan ng batas);
Creative Excellence (Pagkamalikhain); and
Lifelong learning and adaptability (Pang-habang buhay na pagkatuto at kakayahang umangkop).
In a press conference last Tuesday, August 23, Prof. Arvin Manuel Villalon of the NCCA Filipino Values team stated that the values listed came from their Survey of Filipino Values conducted prior to the coronavirus disease 2019 (COVID-19) pandemic.
The survey and the film festival are based on the Philippine Development Plan, in its Chapter 7 (Promoting Philippine Culture and Values through Bayanihan), with the goals of advancing the value of creative excellence, valuing diverse cultures, strengthening culture-sensitive governance and development, and inculcating values for the common good.
"In our study, we found that values are very important. Sometimes, we feel that [Filipino values] are just being put to the side, but all the more especially during COVID-19, the importance of values was being highlighted," said Villalon.
"We also had a study on the importance of culture and arts. The top five [findings] are that first, [film] connects [people], then it provides entertainment, third, it promotes mental health, fourth, transmitter of values, and [fifth], [film] gives people an identity," he added.
Elvert Bañares, the National Festival Director, said that another purpose of the festival is to strengthen film literacy across the country.
He said that judges would be composed of judges, film teachers, and film critics, who would "look for a sense of a cinematic film that has a sense of cinema".
"What we want to produce [in the 2nd Sine Halaga] is that the films should be cinematic. Even if it encompasses [Filipino] values, the values should be seen in the characters and the story and it should not be in an 'in-your-face' or propaganda approach. Like our 12 films last year, we see [values] in the story and what the characters do," said Bañares.
Named as the 'Third Best Film Festival of 2021' by the Society of Filipino Film Reviewers, the Sine Halaga Film Festival and Educational Resources is one of 2021's most successful film festivals in terms of quality of produced films; audience reach; film views; and quality of educational campaigns.
The film attracted more than 5 million audiences online based on their analytics, and there were community, regional, national, and international screenings of its film entries.
Zig Dulay's "Black Rainbow", one of the featured films in last year's festival, also won as Best Short Film in the recently-concluded 18th Cinemalaya Film Festival.
The Sine Halaga website and the creation of the Sine Halaga Guro Club, which provides regular newsletters to teachers, was also instrumental to the success of the film's motives.