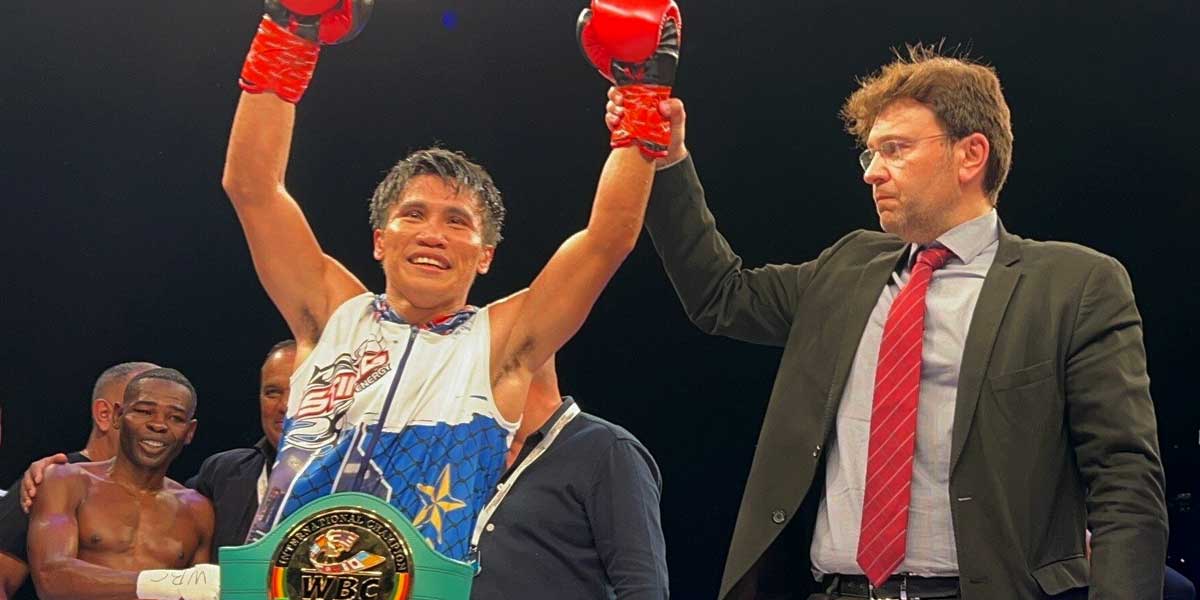 By Leobert Julian A. de la Peña
Another Filipino star is born in the professional boxing scene.
24-year-old Vincent Astrolabio, who was tagged as the heavy underdog against boxing legend Guillero Rigondeaux, surprised the entire world after dethroning the latter via a unanimous decision victory in their World Boxing Council (WBC) intercontinental bantamweight showdown.
Fighting in only his 20th professional career fight, Astrolabio stunned everyone when he out-boxed Rigondeaux who is a known technical tactician in the sport for a long time already.
The General Santos City sports gem was unfazed facing Rigondeaux and executed his patient offensive approach that put him up in the majority of the scorecards for 10 straight rounds.
The Filipino earned a major point boost in the eighth round when he knocked down Rigondeaux with a sweet and on-point left and right combination.
Rigondeaux wasn't able to recover in the last two rounds while the young Filipino rising star continued to put on the pressure and excelled until the 10th.
With the huge win, Astrolabio improved his professional record to 17 wins, three losses, and 12 knockouts while being hailed as the new WBC intercontinental bantamweight king.
Astrolabio is being handled by renowned trainer Nonoy Neri in the stable of the Manny Pacquiao (MP) boxing gym in Davao.