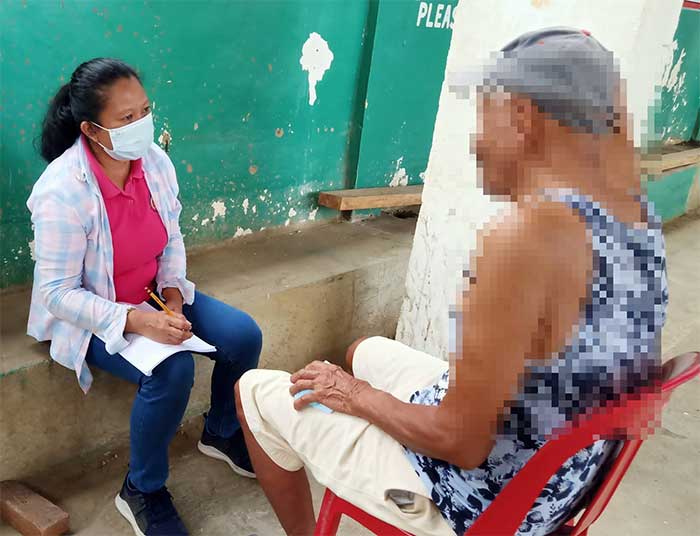 The Philippine Statistics Authority (PSA)-Guimaras Provincial Statistical Office completely covered 349 sample Households (HHs) for the 2022 National Demographic and Health Survey (NDHS) which officially started on May 2 until June 22, 2022.
The 349 samples in Guimaras were the randomly selected HHs in 12 Barangays/Enumeration Areas (EAs) – East Valencia, Navalas, and Zaldivar in Buenavista.
"In the Municipality of Jordan, the chosen samples were from the Barangay Poblacion, and Balcon Maravilla," Provincial Statistics Officer Nelida B. Losare said.
Other sample households were from the barangays of Nueva Valencia: Igang, Magamay, and Tando.
"Brgy. Cabano in the Municipality of San Lorenzo and the Brgys of Alegria, Millan, and Sebaste in the Municipality of Sibunag, completed the provincial total sample," Losare said.
"There were 29 samples per EAs except for Brgy. Zaldivar with 30 HHs sample. All samples were enumerated using the Computer-Assisted Personal Interviewing (CAPI) System installed on the android tablets," Losare added.
The 2022 NDHS is a national sampling survey designed to provide information on the following: population, marriages, fertility, family planning, child health, child survival, HIV/AIDS, and other sexually transmitted infections (STIs), reproductive health, nutrition, women empowerment, domestic violence, gender issues, tobacco, and alcohol use, and information on child discipline and early childhood development.
"The survey is essential for informed policy decisions, planning, and monitoring and evaluation of programs on health in general and reproductive health in particular," Losare said.
The 2022 NDHS is the 12th in a series of national demographic surveys conducted every five years since 1968, and the latest survey was in 2017.
Major data items gathered were Marriage and exposure to the risk of pregnancy; Fertility and fertility preferences; Teenage pregnancy; Family planning practices; Childhood/infant mortality; maternal and child health; Breastfeeding, complementary feeding, and micro-nutrient; Supplementation; Healthcare utilization and financing; Knowledge and attitudes regarding HIV/AIDS; Women empowerment; and the Violence against women.
Losare said the 2022 NDHS was reviewed and cleared for conduct under the Statistical Survey Review and Clearance System (SSRCS), a mechanism being implemented by the PSA under Rule 28 of Implementing Rules and Regulations of Republic Act No. 10625 to: ensure sound design for data collection; minimize the burden placed upon respondents; effect economy in statistical data collection; eliminate unnecessary duplication of statistical data collection efforts and achieve better coordination of government statistical activities.
Losare appreciated the support and cooperation of all the sample households in providing accurate and reliable data. She also guaranteed that all information gathered will be treated with the utmost confidentiality.
"All information collected by the hired Statistical Researchers from the sample households shall be kept strictly confidential and shall not be used for purposes of taxation, investigation or regulation as provided under Article 55 of Republic Act 10625," Losare said.