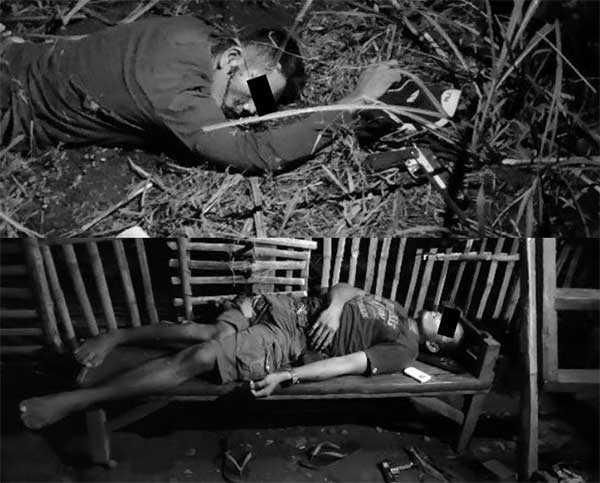 By Glazyl Y. Masculino
BACOLOD City – Two suspected members of the New People's Army (NPA), including an alleged commander of its Special Partisan Unit (SparU) were killed, while two soldiers were wounded in an armed encounter at Barangay Amin, Isabela, Negros Occidental last Tuesday.
The Army identified one of the fatalities as Virgilio Marco Tamban alias "Bedam," of Guihulngan City, Negros Oriental, an alleged SparU commander under the Sandatahang Yunit Pampropaganda (SYP) Platoon, Central Negros (CN) 1-Komiteng Region-Negros, Cebu, Bohol at Siquijor (KR-NCBS).
Tamban's companion who was also killed remains unidentified.
According to Brigadier General Inocencio Pasaporte, commander of Army's 303rd Infantry Brigade (IBde), the clash happened while military troopers were conducting intelligence monitoring on the reported presence of armed men in the area allegedly targeting a civilian mistaken for an Army informant.
The local police were also supposed to serve an arrest warrant against Tamban for violation of Republic Act 10591 or Comprehensive Firearms and Ammunition Law, when the encounter happened.
According to the Army, the rebels led by Tamban were the alleged primary suspects in the recent murders of civilians and a former member of Citizen Armed Force Geographical Unit (Cafgu) in Moises Padilla and Binalbagan towns in Negros Occidental and Guihulngan City, Negros Oriental.
They were also tagged in the deaths of a former councilman and his son in Vallehermoso, Negros Oriental last month.
"Damo na siya (Tamban) warrants," Pasaporte said.
Authorities recovered two .45 caliber pistols and a hand grenade.
Meanwhile, Pasaporte said the two wounded soldiers who suffered minor injuries were taken to a private hospital here, while one of the suspected rebels, who also got wounded in the firefight was hospitalized due to severe injuries.