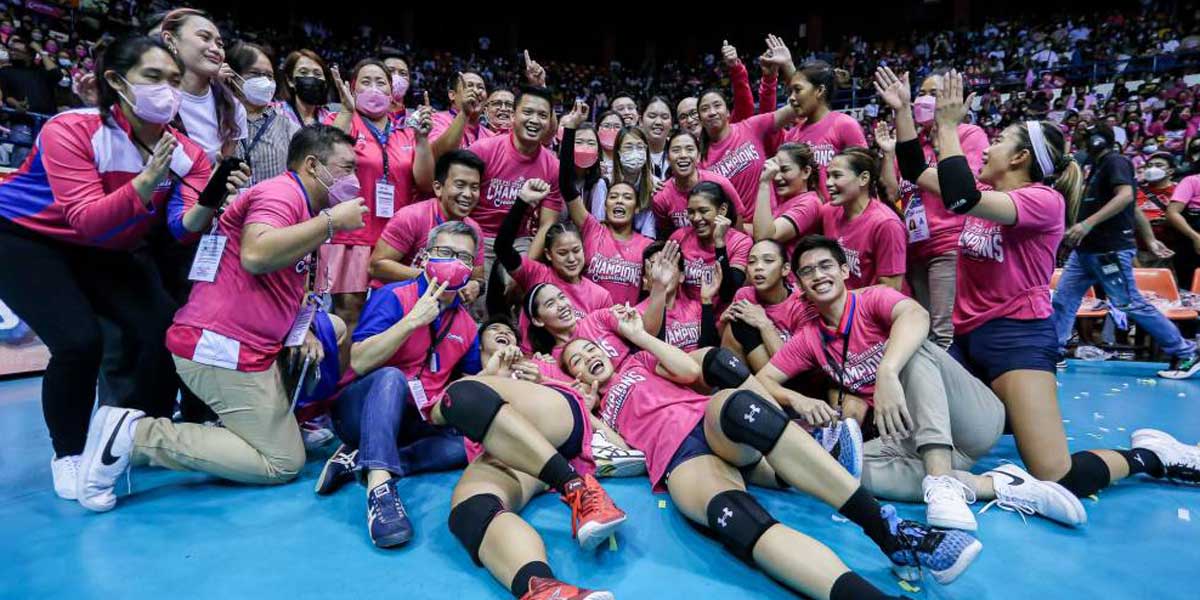 By Leobert Julian A. de la Peña
Two foreign volleyball teams will be presenting a whole new challenge to the current Premier Volleyball League (PVL) teams this upcoming conference.
PVL and Sports Vision president Ricky Palou bared the latest development as part of their preparations for the nearing conference of the league that is eyed to kick off this July.
The Kobe Shinwa Women's University team and the Taipei King Whales are the confirmed teams that will join the PVL and are expected to compete at the highest level with the best Filipina volleyball athletes.
Kobe Shinwa volleyball athletes are no longer strangers to the Filipino volleyball fans after an appearance during one conference of the Philippine Superliga (PSL) way back in 2017.
Meanwhile, the Taipei King, is one of the most successful volleyball clubs joining the Taiwan Volleyball League.
However, these two teams will not compete with the PVL squads in the elimination phase and will earn an outright spot in the semifinals.
After the elimination phase, the four remaining PVL local teams will then be mixed with Kobe Shinwa and Taipei King in their battle for the championship title.
"It is our continuing commitment to raise the level of local volleyball and the presence of the Japan and Taiwan squads will surely help toughen up the competition and improve the quality of play," said Palou.
Completing the roster of the local PVL teams joining in the next conference are: Petro Gazz, Creamline, Cherry Tiggo, Cignal HD, Choco Mucho, Army Black Mamba, and the PLDT High Speed Hitters.
Meanwhile, the BaliPure Water and the F2 Logistics Cargo Movers announced that they will not be competing in the said tournament.