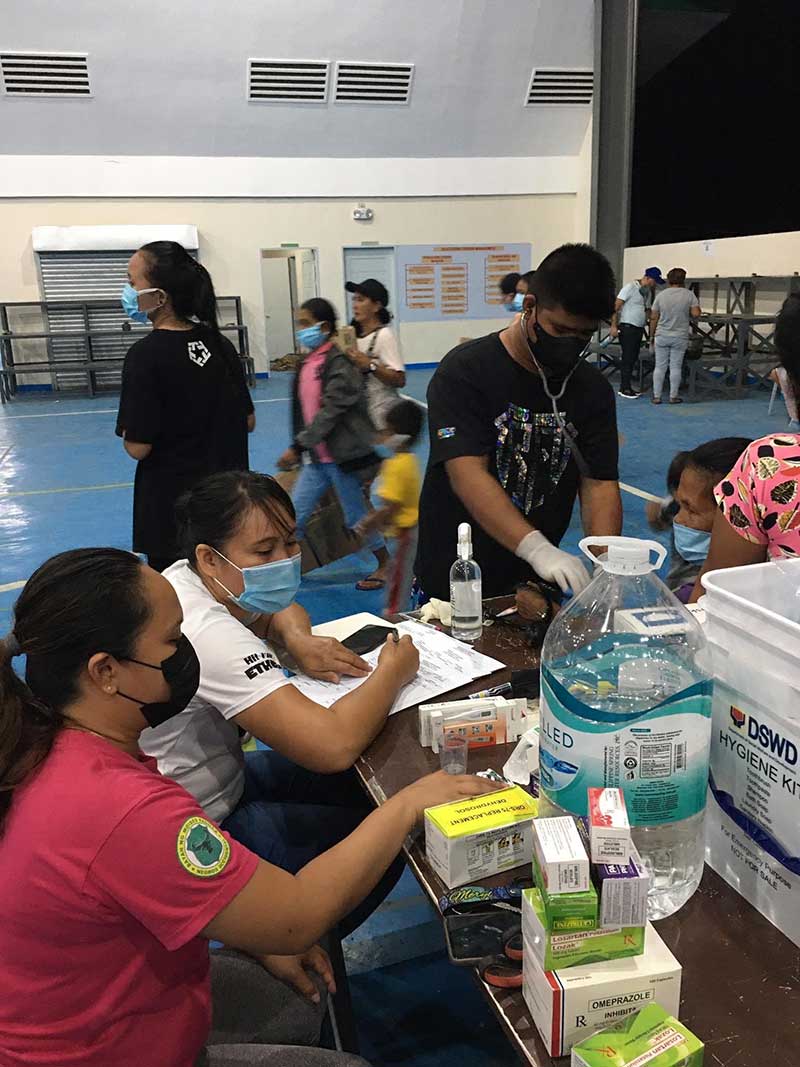 By Glazyl Y. Masculino
BACOLOD City – At least 17 families from Sitio Lower Manaol, Barangay Quintin Remo, Moises Padilla, Negros Occidental are currently at the town's evacuation center to secure them from the possible effects of the recent occurrence of fissures, landslide, and liquefaction activities in the area.
These families were composed of 64 individuals from 11 households, according to Reynald Horegue, head of the Moises Padilla Disaster Risk Reduction and Management Office.
Of the 64 individuals, 17 were male, 22 were female, and 25 were children, while three were senior citizens and three others were lactating mothers.
The evacuation was implemented on Wednesday night and Thursday morning.
Horegue said the local government advised the affected residents to leave their homes, as the soil in the area is unstable and the recent activities posed danger to them.
"Kung mag sige ulan, mas madako kag malaba ang litik kag sige pag-usmod sang duta," he added.
Horegue said the occurrence of these activities was also brought about by rains in the past days.
In 2009, the same activities also happened, prompting some residents to move to a higher part of the area for their safety.
However, with the re-occurrence of the said activities, Horegue said they could not ensure yet the extent of the possible damage if it progresses.
"Ang iban na balay ara man sa babaw, pero kung mag sige-sige tiphag ang duta, madalos-dos sila padalom, kay kilid suba man na da," Horegue said.
Horegue said they are waiting for feedback from the Philippine Institute of Volcanology and Seismology (Phivolcs) after they requested for a team to survey and assess the fissures in the area.
It was on August 10 when the local government received the report. Two days later, they conducted an inspection of the area, until they decided to implement an evacuation this week.
Evacuees were provided with basic necessities and medicines, according to Horegue.
However, Horegue said they could not yet tell how long they will be staying at the evacuation center, pending the assessment of the situation there.