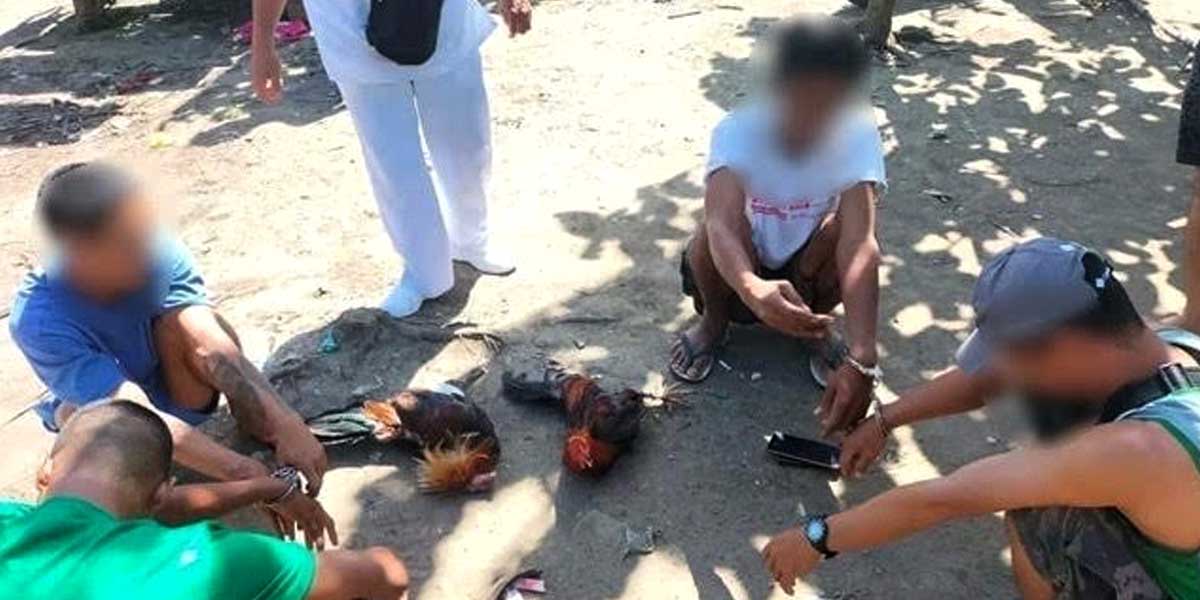 By Glazyl Y. Masculino
BACOLOD City – Police arrested 16 persons for allegedly engaging in illegal cockfighting or tupada here and in Silay City, Negros Occidental over the weekend.
In Bacolod, four persons were apprehended in Barangay Bata last Sunday.
Police confiscated from them two dead fighting cocks and P150 bet money.
They were detained at Police Station 3.
On that same day, nine individuals were also caught in Barangay Lantad, Silay City.
Recovered from them were 12 dead fighting cocks, two gaffs, and P4,428 bet money.
Prior that day, three out of five persons were also arrested in Barangay Bagtic last Saturday. Confiscated were four fighting cocks, gaff with scabbard, and P1,150.
The arrested individuals were caught following reports from concerned citizens about their alleged illegal activity.
Aside from illegal gambling, the arrested persons face charges for violating the ban on mass gathering amid the coronavirus disease 2019 (COVID)-19 pandemic.
The arrested individuals will be charged for violation of Presidential Decree 449 (Cockfighting).