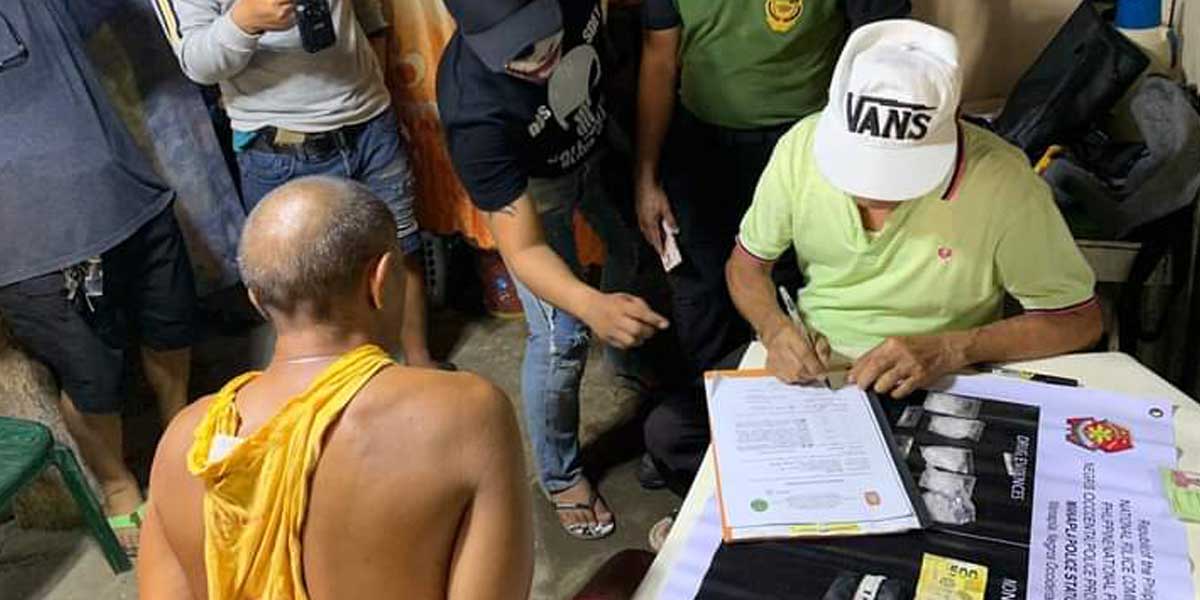 By Glazyl Y. Masculino
BACOLOD City – Police arrested 13 individuals, including a former watchman, while P835,200 worth of suspected shabu was seized in separate buy-bust operations here and in Negros Occidental from March 18 to 19, 2022.
In Manapla town, Rogelio Montelibano, 49, of Barangay Purisima, a former barangay watchman or tanod, was arrested in the said village last Saturday and yielded 55.3 grams of suspected shabu worth P376,040.
Captain Jaynick Bermudez, town police chief, said Montelibano was placed under surveillance since last year after they received reports that he was allegedly into drug use.
Bermudez said that Montelibano then stopped for a while, and later allegedly continued using illegal drugs until he eventually started to sell drugs.
Bermudez said that Montelibano reportedly sourced the contraband in the town and distributed it in the village.
On that same day in San Carlos City, police also arrested Roger Cajuelan, 40; his alleged clients Angelo Escuadro, 32, and Jose Rodjen Bacurnay, 34, and the latter's lookout John Marco Bacurnay, 34, all residents of Barangay Buluangan.
"Na timingan nga amo ni sila gali ang ka transaction ni Cajuelan," according to Lieutenant Ruby Aurita, deputy police of San Carlos City Police Station, adding that Cajuelan's companions were on the drugs watchlist of the police station.
Aurita said John Marco, who is the uncle of Jose Rodgen, was arrested for a drug offense in 2018 and was later released through plea bargaining.
Cajuelan and Jose Rodgen were drug surrenderers, according to the police.
Confiscated from them were 15 grams of suspected shabu worth P102,000, the P1,000 marked money, and P1,230 cash.
Aurita said Cajuelan also yielded a .38 caliber revolver loaded with six live ammunition. The four arrested persons are classified as street level individuals, according to Aurita.
In Bacolod, Roy Quilong-Quilong, 34, of Barangay 35 here was apprehended in the said village that day, for the seizure of 33 grams of suspected shabu worth P224,400, and the P1,000 marked money.
Lieutenant Joeven Mogato, head of City Drug Enforcement Unit (CDEU), said that Quilong-Quilong had previously served his sentence for a drug offense. He is detained at Police Station 1.
Meanwhile, police also seized P21,760 worth of suspected shabu in the cities of Cadiz, Bago, and La Carlota in the province, and P111,000 worth of the said contraband was also confiscated in Barangays Mansilingan and Montevista here from March 18 to 19.
Drug charges are being readied against the arrested individuals.