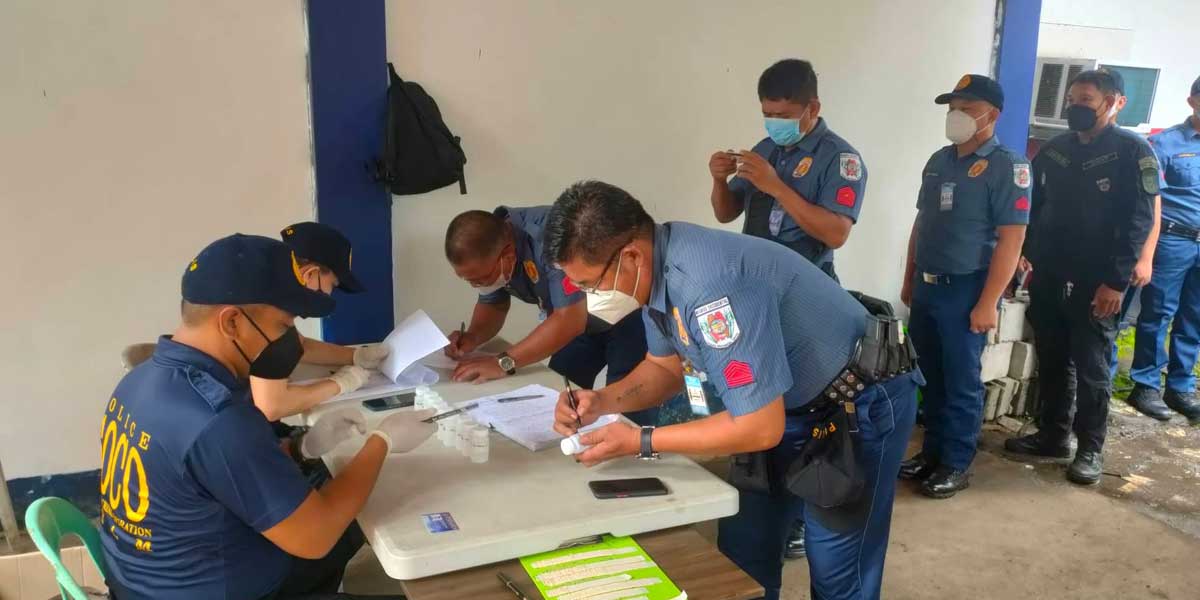 By Glazyl Y. Masculino
BACOLOD City – A total of 127 personnel of Negros Occidental Police Provincial Office (Nocppo) here underwent a mandatory drug test last Tuesday.
These personnel were assigned to the Special Drug Enforcement Team (SDET) of every police station, according to Police Lieutenant Judesses Catalogo, public information officer of Nocppo.
Catalogo said the drug testing is being conducted on all Nocppo personnel to maintain their integrity and to police their own ranks.
Catalogo said that drug testing is being conducted monthly and quarterly to monitor police officers who may possibly get involved in illegal drugs.
He noted that a policeman can never refuse to undergo a drug test as it may implicate something suspicious, unless there's a valid reason.
He said that the results of the drug test last Tuesday may be released next week.