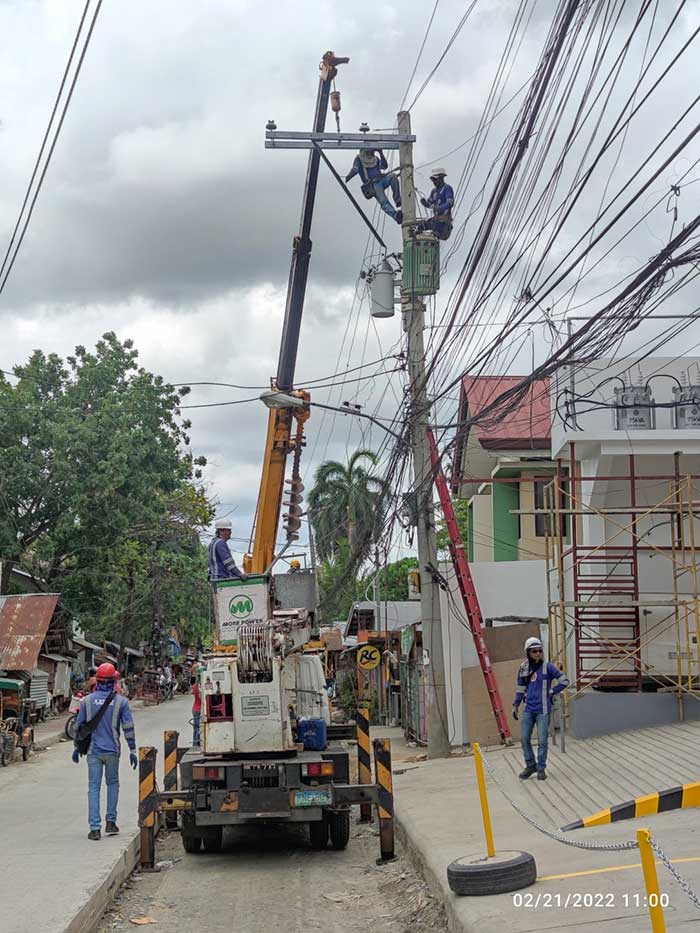 By Francis Allan L. Angelo
A 12-hour power interruption or temporary electric outage will occur in Iloilo City on Saturday, Feb 26, 2022, from 6 am to 6 pm.
In an advisory, MORE Electric and Power Corp said the outage is due to maintenance works of the National Grid Corporation of the Philippines (NGCP) on its 50 MVA Power Transformer.
Because of this, NGCP asked for the shutdown of the Sta. Barbara Power Barge 69KV line due to corrections to be conducted on Feb 26.
NGCP operates the facilities that transmit electricity from power plants to distribution utilities like MORE Power.
MORE Power said it will take advantage of NGPC's preventive maintenance works by executing parallel line works, particularly the installation of new poles and the correction of hotspots on some feeder lines.
The 12-hour power interruption will affect the following areas:
-entire Lapaz Substation
-City Proper Feeder 2
-portion of City feeder 1,
-entire Jaro substation,
-entire Mandurriao substation,
-entire Megaworld substation including a portion of Brgy. Tabucan and San Rafael.
The Molo Substation, City Proper Feeder 3, and four other portions of City Proper Feeder 1 will also experience an 8-hour outage.
MORE Power said the parallel works is part of preparations for the coming summer season when demand for electricity is high and for the May 2022 National Elections, which will require a stable supply of electricity.
The activities are also part of MORE Power's rehabilitation activities under its 5-year development plan which aims to modernize its distribution facilities.
For more information, visit MORE Power's Facebook page MORE Power Iloilo or call its hotline number 330-6673.