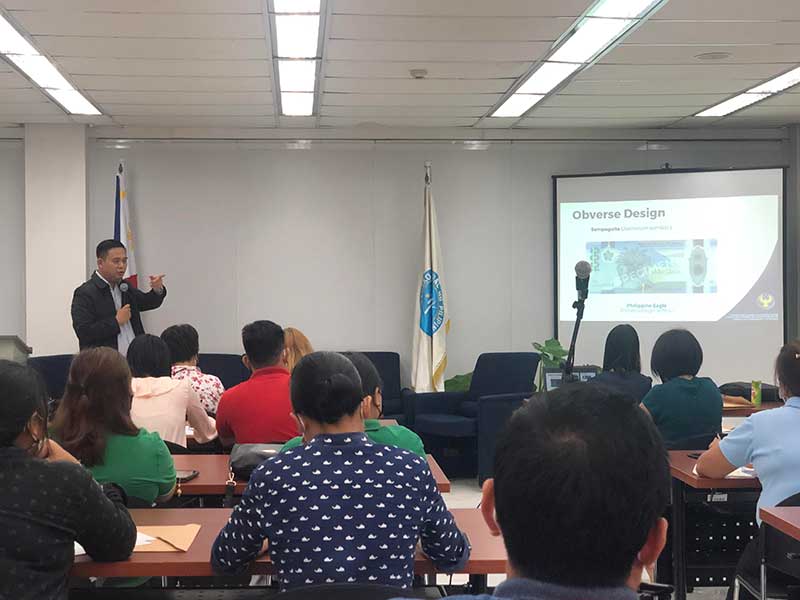 By Glazyl Y. Masculino
BACOLOD City – The Bangko Sentral ng Pilipinas (BSP) has started releasing 1000-peso polymer banknotes to banks here and in Negros Occidental on Wednesday, June 22.
This was revealed by Jocelyn Ladero, deputy director of BSP Bacolod branch during the Regional Roadshow on Philippine Currencies and Other BSP-Related Advocacies at BSP Multi-Purpose Hall here yesterday.
Ladero said that 2,000 pieces of 1,000 peso polymer banknotes were released to banks for training and familiarization. "These are just very, very limited," she added.
Ladero said these were part of the 10 million pieces that was initially released on April for circulation in the country.
The 10 million pieces, representing two percent of the total polymer banknotes to be circulated that has been initially made available to the public, is equivalent to 0.7 percent of the estimated combined number of 1000-Piso paper and polymer banknotes in circulation.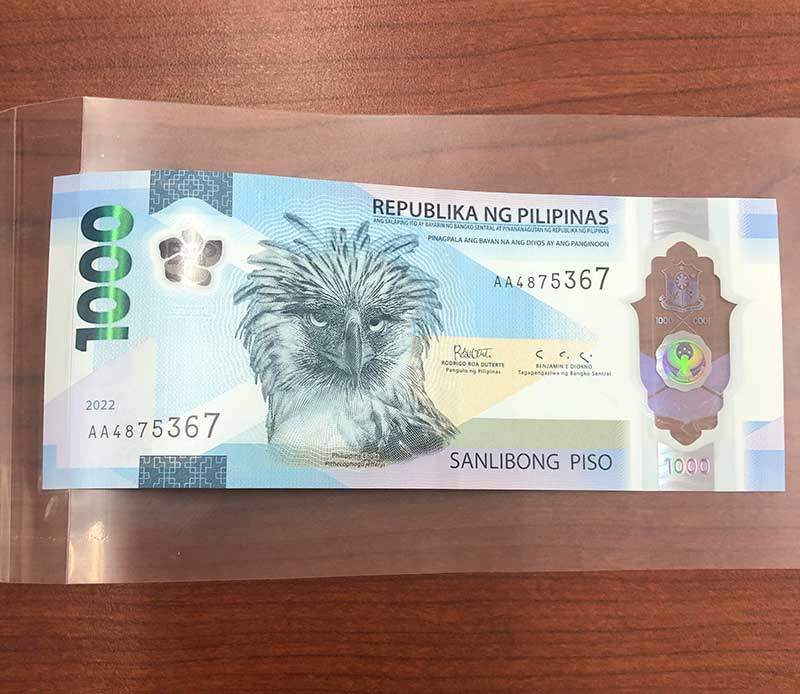 The delivery of the remaining 490 million pieces of polymer banknotes will be from October 2022 to June 2023.
During the initial phase, Automated Teller Machines (ATMs) and other cash processing machines will be calibrated to properly count and dispense the new 1000-peso banknotes.
Despite the expected circulation of the new 1000-peso paper banknote, the BSP noted that there will be no demonetization of the current banknotes and coins, as of now.
The BSP introduced the polymer banknotes, for these reasons: Since the start of the coronavirus disease 2019 (COVID-19) pandemic, sanitizing frequently touched objects, including banknotes and coins, has become a widespread need; While the Philippines does not have a major counterfeiting problem, crime syndicates keep improving their techniques in counterfeiting the New Generation Currency banknotes that are currently in circulation; and Given the increasing scarcity of water, energy, and other inputs, our banknotes should be made to last longer and be fully recyclable, considering both environmental sustainability and cost-effectiveness.
The BSP believed that these concerns can be addressed by using the polymer substrate in banknotes, which is known worldwide to be more durable, cost-effective, hygienic, difficult to counterfeit, and sustainable.
The BSP also noted that they would only need to print polymer banknotes in amounts equal to a third or up to half the number of paper banknotes which only last about 1.5 years on average. This will lead to significant savings in printing costs.
Prior to release, the BSP conducted technical briefings for bank personnel, machine suppliers, and cash-in-transit service providers to educate them on the design and security features of the polymer banknotes.
For the province, Dr. Gregorio Baccay III, acting bank officer V, said that 100 participants in all 30 banks, including Bacolod, will undergo cash handling training here.
Baccay reminded the public that polymer banknotes should be kept flat and clean. It should not be defaced, excessively folded, creased or crumpled that could leave permanent fold marks. It should not have a tear, cut or pole holes and should not be stapled or combined with a rubber band. The clear windows, metallic features, and other security features of the banknotes should not be damaged. Polymer banknotes should also not be exposed to very high temperatures or placed near an open flame.
The BSP advises the public that the new 1000-peso polymer banknote is only worth its face value and should not be sold, traded, or bought for any other amount.
Baccay said the 1000-peso is the most circulated currency in the country, accounting for 33.2 percent of the total volume of all banknotes in circulation as of December 2021. It is also the most counterfeited denomination, accounting for 48.6 percent of the volume of counterfeited banknotes in the country last year.
But with the security features of the polymer banknotes, Baccay said that it would be hard for it to be counterfeited.
The 1000-peso polymer banknote features the Philippine Eagle, which is one of the world's most powerful birds of prey and is native to the Philippines. As such, it is a source of national pride and identity.
It depicts the strength and love for freedom of Filipinos, as well as independence and a clear vision of the BSP to help achieve a better and more inclusive economy.
As for the flora and fauna theme, it demonstrates the pride and distinction as Filipinos.
Baccay said the first polymer 1000-peso banknote is just for test circulation as they are still studying its effect or result.
"We are a tropical country, medyo mainit sa Philippines, and may wet market pa, but if it's acceptable, and it passes the environmental concerns, we can perhaps consider other denomination to become polymer," Baccay said.
Baccay said the idea of polymer banknotes even came before the pandemic. "Medyo nahuli lang si Philippines because of some health concerns," he added.