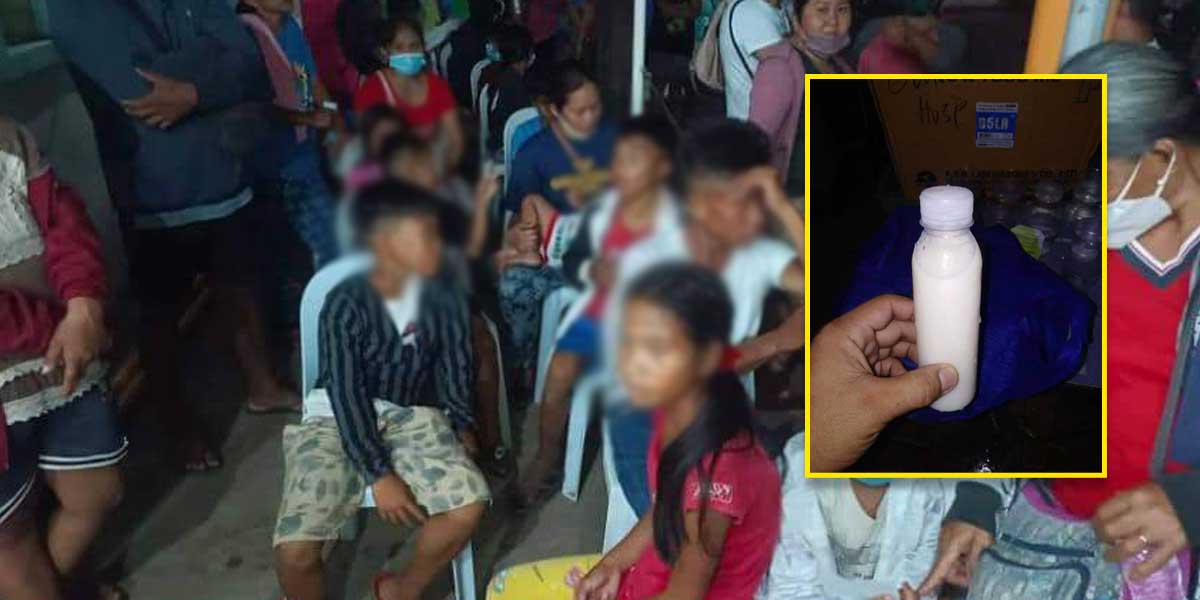 By Glazyl Y. Masculino
BACOLOD City – At least 100 elementary pupils were hospitalized due to suspected food poisoning in Sta. Catalina, Negros Oriental last Thursday.
According to the police, the pupils were given fresh milk that morning as part of the milk feeding program of the Department of Education (DepEd) District 2.
However, later that night, some pupils from Sitio Tubod, Sitio Kangabok, and Proper Nagbinlod, all of Barangay Nagbinlod, and pupils from Barangay Alangilan started vomitting, which prompted their parents and teachers to bring them to Bayawan City District Hospital.
Based on the initial police investigation, the DepEd district supervisor of District 2 received fresh milk from the Division Office of Negros Oriental.
However, the fresh milk has no label or any information regarding the supplier.
They suspected that the milk may have been contaminated.
Police continue to investigate the incident while the Division Office of the province has yet to issue a statement regarding the incident.
The pupils were recovering in the hospital and now safe, police said.