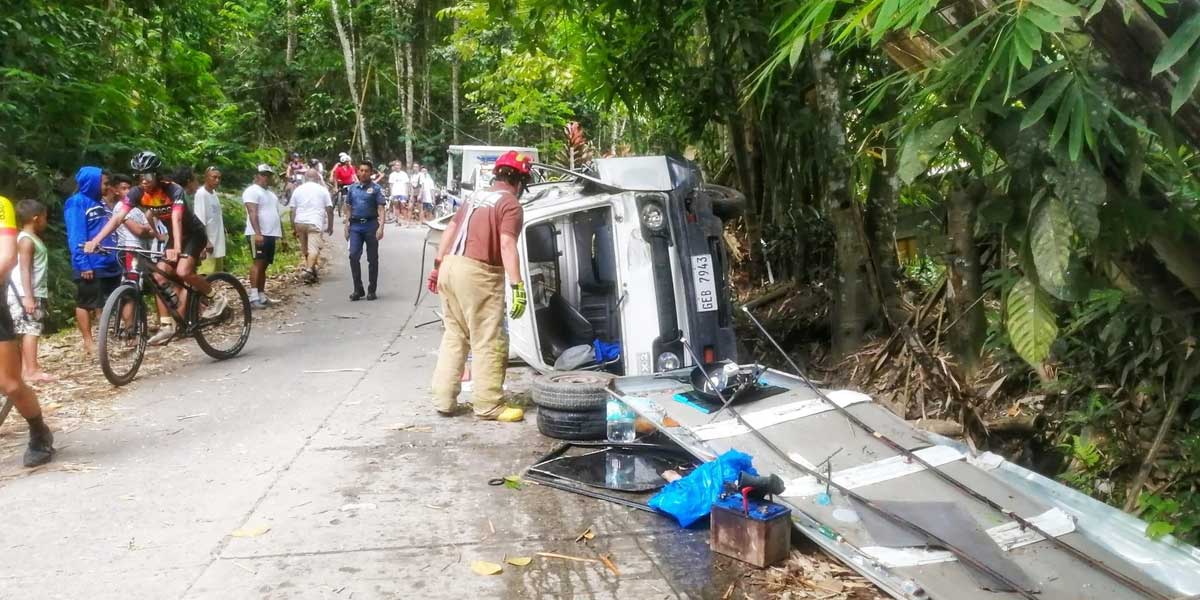 By Glazyl Y. Masculino
BACOLOD City – A family of 10, including a three-year-old baby boy, were wounded after the multicab vehicle they were riding fell on its side in Barangay Cabatangan, Talisay City, Negros Occidental last Sunday.
The names of the victims and the driver were withheld upon their request, according to Police Staff Sergeant Ryan Calalas, traffic investigator of Talisay City Police Station.
Calalas said the multicab loaded with 12 passengers, including the driver, who are all residents of E.B. Magalona town came from an excursion in one of the resorts in the city.
But while they were on their way home, the driver reportedly lost control over the vehicle while approaching a blind curve, Calalas said.
"Indi siguro kabisado sang driver ang dalan, tam-an ka taas mag dulhog," he added.
Calalas said the driver then decided to step on the canal, causing the vehicle to fell on its side.
The 10 wounded passengers suffered minor injuries and were discharged later from a hospital here, according to Calalas.